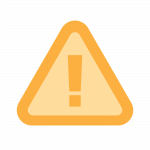 NOTICE: All CME pumps have been recalled. Adepto can still service your CME pumps. Read below for important information on the status of this pump.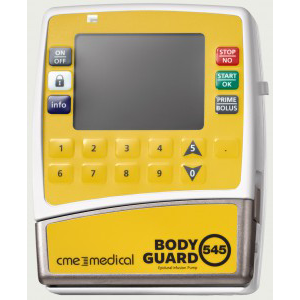 CME Bodyguard 545 Colorvision Epi
The CME Bodyguard Colorvision 545 Epidural is an ambulatory pump that performs patient control analgesia, and is setup specifically to handle epidural infusions.
Product Details
Designed Specifically for Epidural or Intrathecal Infusions
Meet the strict demand of epidural analgesia with the next generation infusion pump specifically designed to meet clinicians' needs. The BodyGuard 545 Color Vision™ has unique features that make even the most challenging regimen safer and simpler to infuse. Set up to 26 different infusion protocols for drug delivery; large color screen displays all important information clearly and in color coordinated scheme.
Intelligent Programmed Interval AutoBolus (PiAB™)
Furthermore, the new Intelligent PiAB™ doses have been designed to optimize pain relief during childbirth to expedite paturient pain relief, with limited clinician intervention.
Error Codes
Related Accessories
Recall Information
We can ship overnight anywhere in the U.S.
for
no additional

charge!