Your Trusted Partner for Medical
Infusion Pumps​
Reliable
Responsive
Convenient
Reliable
|

Responsive

|

Convenient
What pump are you looking for?
Search Our Infusion
Pump Inventory >>
I Know the Pump I Want to Order
Enter the pump you'd like to order or reorder: 
Or choose one of our convenient options below, and an Adepto Medical representative will respond promptly.
I'm Not Sure What I'm Looking For
WE ARE INFUSION PUMP EXPERTS
Adepto Medical specializes in infusion pump rentals, service, and sales. Whether you need 5 pumps or 500, our focus is always to provide you with the best product and customer service.
Our rental fleet consists of thousands of clean, patient-ready pumps, and all rentals include the cost of servicing, cleaning, calibrating, and testing.
We have distribution centers across the nation, including the Midwest and West Coast, so that we can get you the pumps you need when you need them.
Free annual preventative maintenance on pump rentals, 6-month warranty on purchases, in-house team of certified biomedical technicians, and more.
Why Is Adepto Medical the Best Source
for Your Medical Infusion Pumps?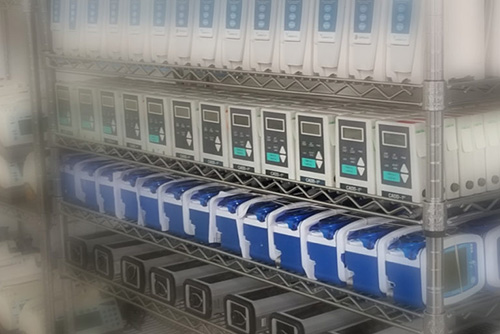 We offer infusion pumps from every major manufacturer, brand, and category to be sure we have whatever you're looking for. Our focus isn't just quantity, but also quality. Every pump is inspected by our in-house team of certified, biomed technicians. This is why we can proudly say our pumps have a 98.75% success rate.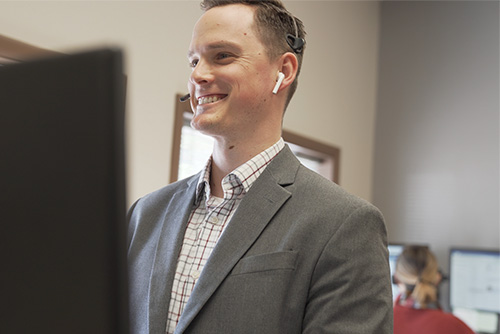 When you call Adepto Medical, you'll talk to a real person who is eager to help, whether you're ordering 5 or 500 pumps. That's because we invest in real relationships with our customers. Contact us in any way that is most convenient for you, and we will promptly respond.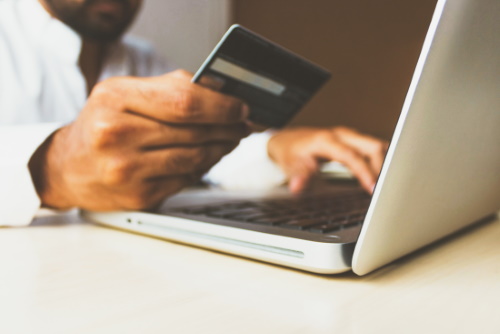 We make the process of working with us easy. We provide free UPS shipping labels for all PMs, repairs, and rental returns. You don't have to worry about having an account number to place an order. And with facilities across the nation, we're able to offer same-day delivery to many locations.
Learn more about what makes us stand out
What our customers say about us
It's their exceptional level of care that makes them stand apart
"The Adepto Medical Team continues to be fantastic to work with. They provide the best customer service and go out of their way to ensure we have everything we need for our patients. It is this exceptional level of care that makes them stand apart as the premier supplier we have come to depend on to take care of our community." Charlie in Canton, OH Uses Baxter 300xl, CADD Prizm, Baxter 6201, Kangaroo Joey, Kangaroo ePump, Vista Basic, and Sigma Spectrum pumps
Their online platform is so easy to use for returns and repairs
"We recently started working with Adepto and can not be happier! We are a busy outpatient infusion center and their online platform is so easy to use for returns and repairs. No running around, everything is all in one place. The customer service has been fantastic! I can not say enough about the responsiveness of their team! We are so glad we made the switch to Adepto for our pump service!" Sarah in Amherst, NY Uses Vista Basic, Baxter 6200, and Baxter 6201 pumps
Working with Adepto has been fantastic
They reached out to us a year and a half ago but we were happy with our pump servicer at that time.  When we were informed that the provider could no longer service our pumps, we decided to try Adepto.  Their speed, responsiveness, and commitment to customer service has been nothing short of amazing. Switching to a new vendor can be a little frightening, as you don't know what to expect.  But the switch to Adepto has been great for our business and I would highly recommend them.
Dorothy in
Oakdale, PA Uses CADD Prizm and Curlin 6000 pumps
They make every effort to anticipate your company's needs
Our organization has been doing business with Adepto Medical for several years now. I can't recall being associated with a better group of people. Clint and Tommy treat you like family. They make every effort to anticipate your company's needs and meet them in a timely manner.  If your business is looking to partner with a company that can meet your equipment needs, I suggest you reach out to Adepto first and save yourself and your company a lot of time and trouble. After all "time is money" and most of us have to little of both! Call today, I'm sure you won't be sorry.
Ron in
Philadelphia, PA Uses CADD Prizm and CADD Legacy pumps
We can ship overnight anywhere in the U.S.
for
no additional

charge!