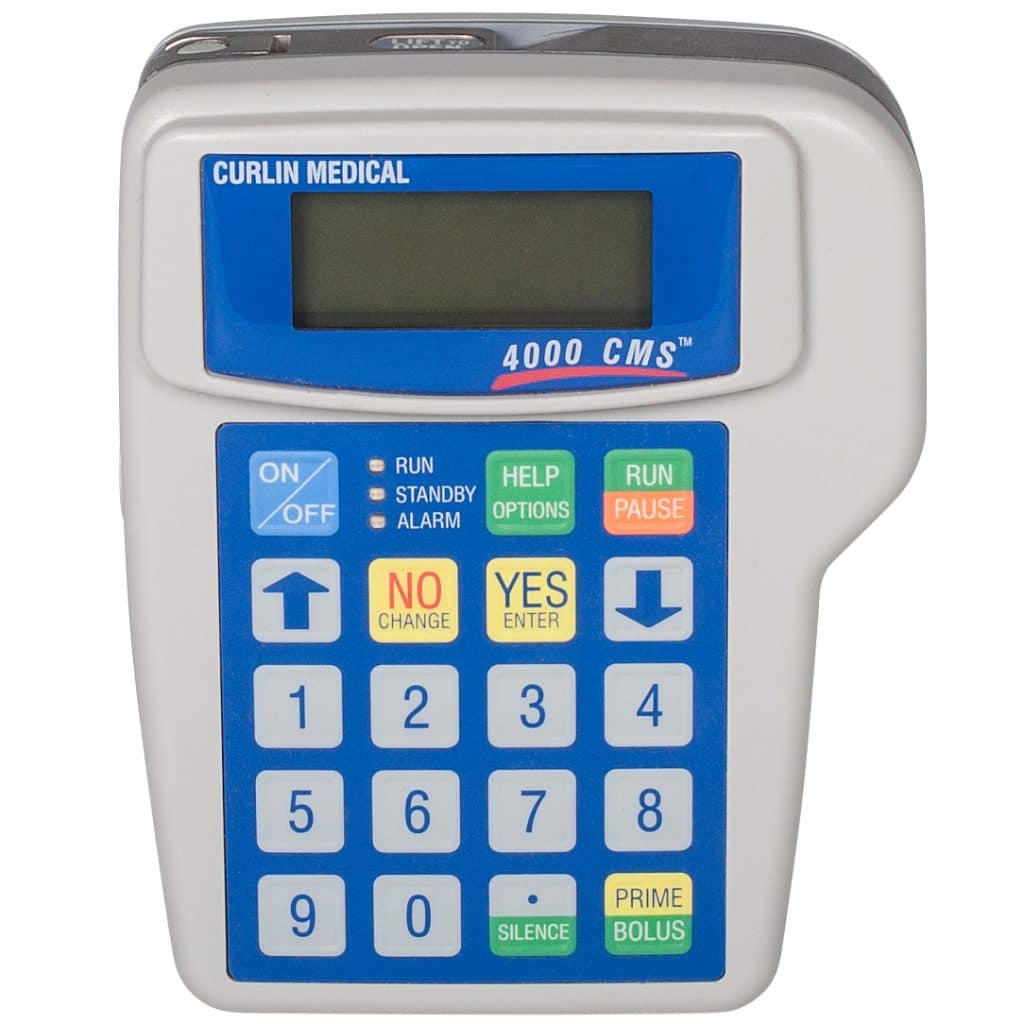 Moog Curlin 4000 Plus
The Moog Curlin 4000 Plus is an ambulatory pump that performs patient controlled analgesia, intermittent, variable, and continuous infusions. We offer both the Curlin 4000 CMS and Curlin 4000 Plus.
The Curlin Medical pump can be used for intravenous, epidural, or subcutaneous therapies. The device is specifically built to deliver medications to the patient from syringes, reservoir or IV bags.
Some of the special features on the Curlin 4000 series ambulatory pump include: user friendly programming, hour totals, compact size for reliability and patient specific programming. The 4000 CMS Ambulatory Infusion device is the ideal solution that?s capable of continuous, intermittent, variable modes, PCA and PCEA.The Curlin 400 is an easy-to-use infusion device that can be pole mounted pole mounted to meet the needs of the hospital or alternate site patient.
Follow the link below for the Moog Curlin 4000 Plus operator's manual:
Error Code 10
Error Code 20
Error Code 29
Error Code 30
Error Code 33
Everything that comes out of our shop has been cleaned, serviced, and is ready for use.
Give us a call: