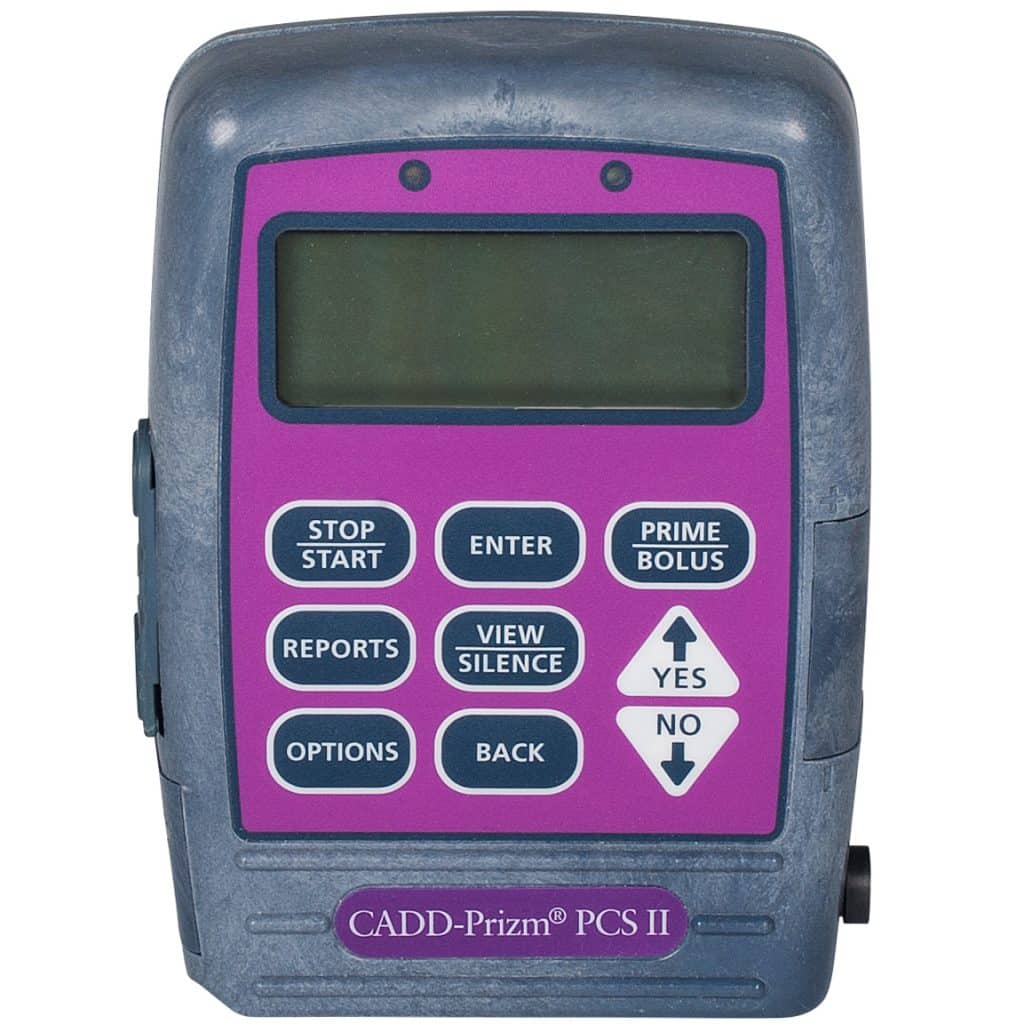 Smiths Medical CADD Prizm PCS II 6101
The Smiths Medical CADD Prizm PCS II is an ambulatory pump that performs patient controlled analgesia infusions. This pump can be programmed to deliver medication at a constant rate and/or allow delivery of bolus dose at a specified time interval.
The CADD-Prizm® PCS II (Pain Control System) ambulatory drug delivery system provides measured drug therapy to patients in hospital or outpatient settings. The Cadd Prizm PCS II 6101 is indicated for intravenous, intra-arterial, subcutaneous, intraperitoneal, epidural space, or subarachnoid space infusion. The pump is intended for therapies that require a continuous rate of infusion, patient-controlled demand doses, or both (such as patient-controlled analgesia).
Follow the link below for the Smiths Medical CADD Prizm PCS II 6101 operator's manual:
10102
20201
Wrong Cassette
High Pressure
10040
10038
Everything that comes out of our shop has been cleaned, serviced, and is ready for use.
Give us a call: