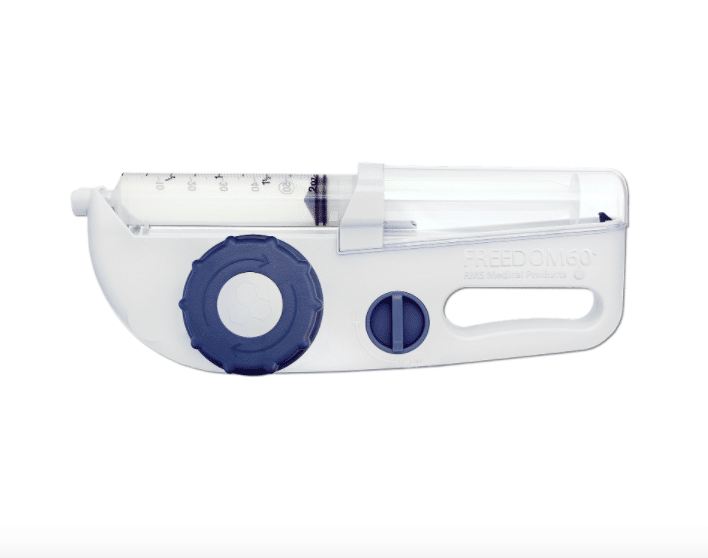 KORU Freedom60®
The FREEDOM60® is indicated for the infusion of liquid medications and designed to accommodate BD® 50 ml syringes. It operates at a constant safe pressure and is easy to use and completely portable, as it requires no batteries or electricity.
The KORU FREEDOM60® Syringe Infusion System is here to revolutionize your infusions with a whole new way of thinking. When you want high technology, you don't have to sacrifice patient safety or settle for alarms and battery issues.
When you want simplicity, don't lose the ability to accurately deliver almost any medication over almost any delivery schedule. KORU FREEDOM60® does all this and more. Safety meets simplicity at last, in a pump designed for everyone: patients, nurses, pharmacists and technicians.
Follow the link below for the KORU Freedom60® operator's manual:
Everything that comes out of our shop has been cleaned, serviced, and is ready for use.
Give us a call: