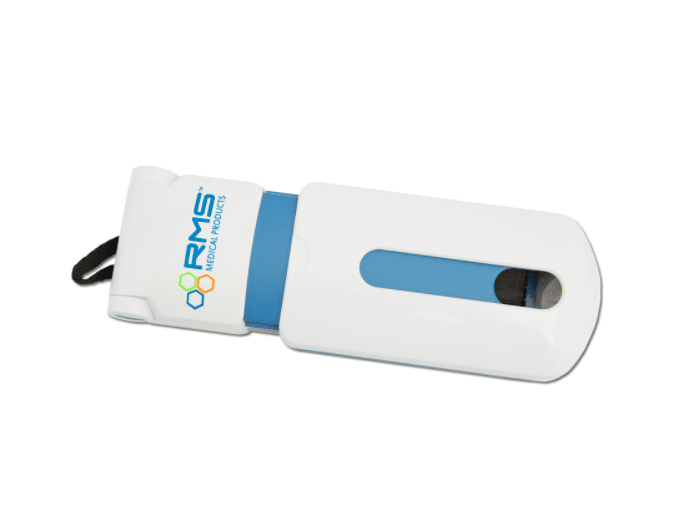 KORU FreedomEdge®
The FreedomEdge® offers a compact infusion solution that's easy to use for smaller or often-repeated doses. The FreedomEdge® is designed to accommodate 20ml and 30ml syringes and is indicated for the infusion of liquid medications.
The KORU FreedomEdge® is a completely portable syringe infusion system that gives you the freedom to infuse anywhere. A wide variety of tubing sets are available to control the flow rate at a constant, safe pressure, without the need for electricity or batteries.
The KORU FreedomEdge® can be used for almost any subcutaneous or intravenous administration in a 20ml or 30ml syringe.
Easy to Use
No controls
Just 3 steps – Load, Close, and Go
Completely portable – No batteries or electricity required!
No alarms or product maintenance
Silent, convenient operation allows comfortable patient experience
Ideal for ALL users – small hands, limited dexterity/strength
Safety in Mind
DynEQ (Dynamic Equilibrium) that automatically responds to increasing pressure (caused by tissue saturation) by slowing down the flow rate during delivery
Holds full pressure after infusion is complete to prevent blood return or drug backflow
Eliminates:

Concerns of a bolus
Overflow
Overdose or runaway infusion
Follow the link below for the KORU FreedomEdge® operator's manual:
Everything that comes out of our shop has been cleaned, serviced, and is ready for use.
Give us a call: