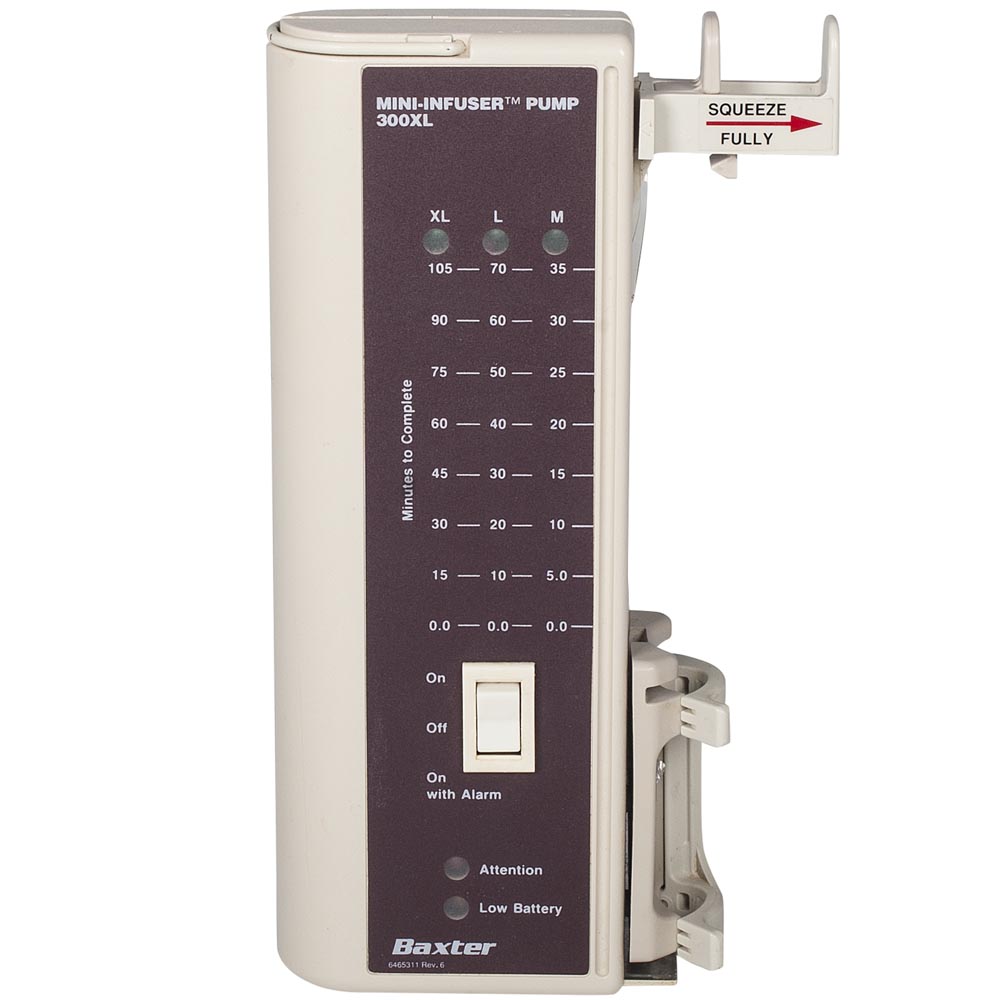 The Baxter 300XL is designed for controlled intermittent administration of intravenous medication.
Product Details
The Baxter 300 XL is an RX battery operated syringe infusion pump with an active time scale and rate selector switch designed for the controlled rate delivery of small volume parenteral fluids as prescribed by a physician.
Operator's Manual
Error Codes
Related Accessories
FAQ
Similar Pumps
We can ship overnight anywhere in the U.S.
for
no additional

charge!