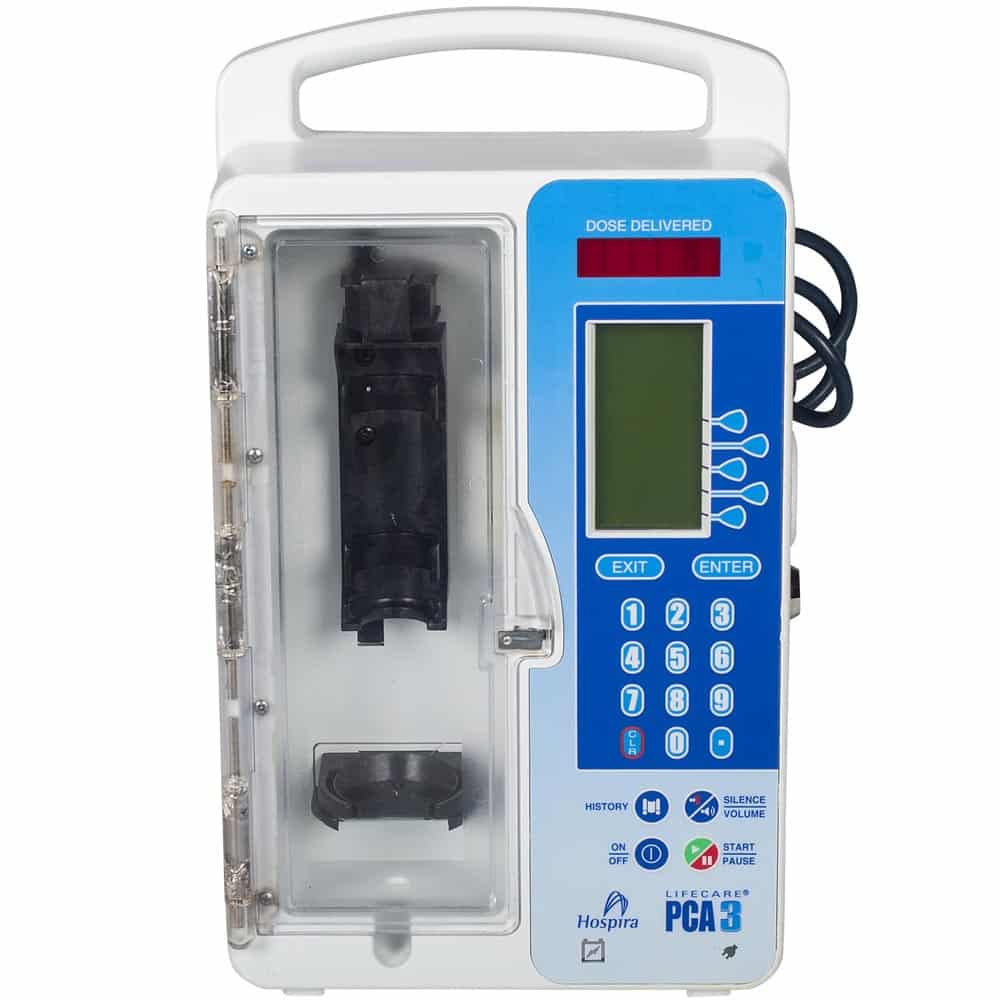 Hospira Lifecare PCA III
The Lifecare PCA 3 allows clinicians to administer, or patients to self-administer, analgesia safely within clinician programmed limits or hospital designed limits.
The primary feature of the Lifecare PCA III is the bar code reader, which is designed to automate drug identification. Other enhancements include new programming features, a numeric keypad to directly enter programming values, and a device weight of less than 12 pounds.
The PCA 3 system includes a microprocessor-based infusion device with keypad controls, patient pendant, a bar-coded drug vial, and a compatible administration set.
The pump has a serial port for connection to a computer or printer, and the software is field upgradeable. It is intended to operate on AC power, but an internal battery is provided to maintain operation for short periods of time when AC power is not available.
Follow the link below for the Hospira Lifecare PCA III operator's manual:
Low Battery
Battery Fault
Everything that comes out of our shop has been cleaned, serviced, and is ready for use.
Give us a call: