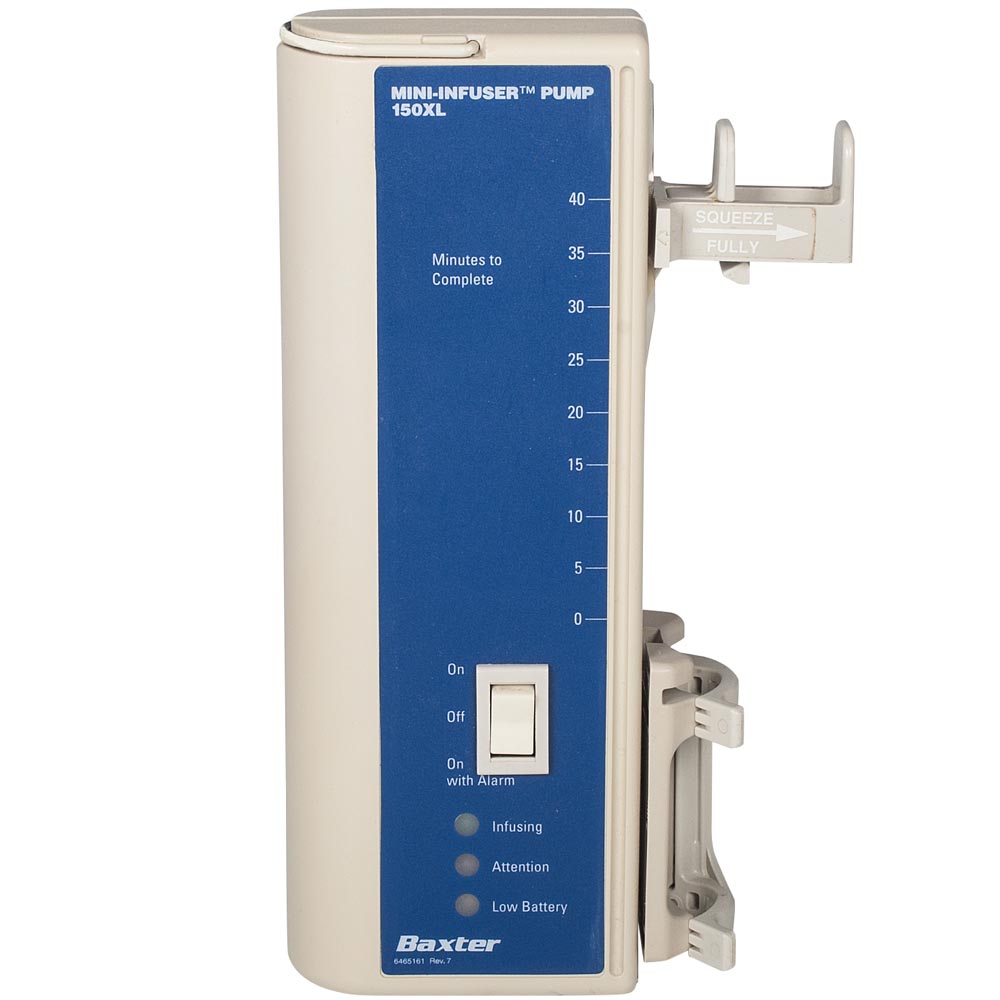 The Baxter 150XL is designed for controlled intermittent administration of intravenous medication.
Product Details
The Baxter 150 XL Mini-Infuser is a battery-powered infusion pumps designed for controlled, intermittent drug delivery running from 10 to 20 psi. Ancillary sets for the Mini-Infuser are in limited stock, with the 61-inch pump only available until the end of the year and the 37-inch pump no longer available.
Operator's Manual
Follow the link below for the Baxter 150 XL operator's manual:
Error Codes
Related Accessories
We can ship overnight anywhere in the U.S.
for
no additional

charge!