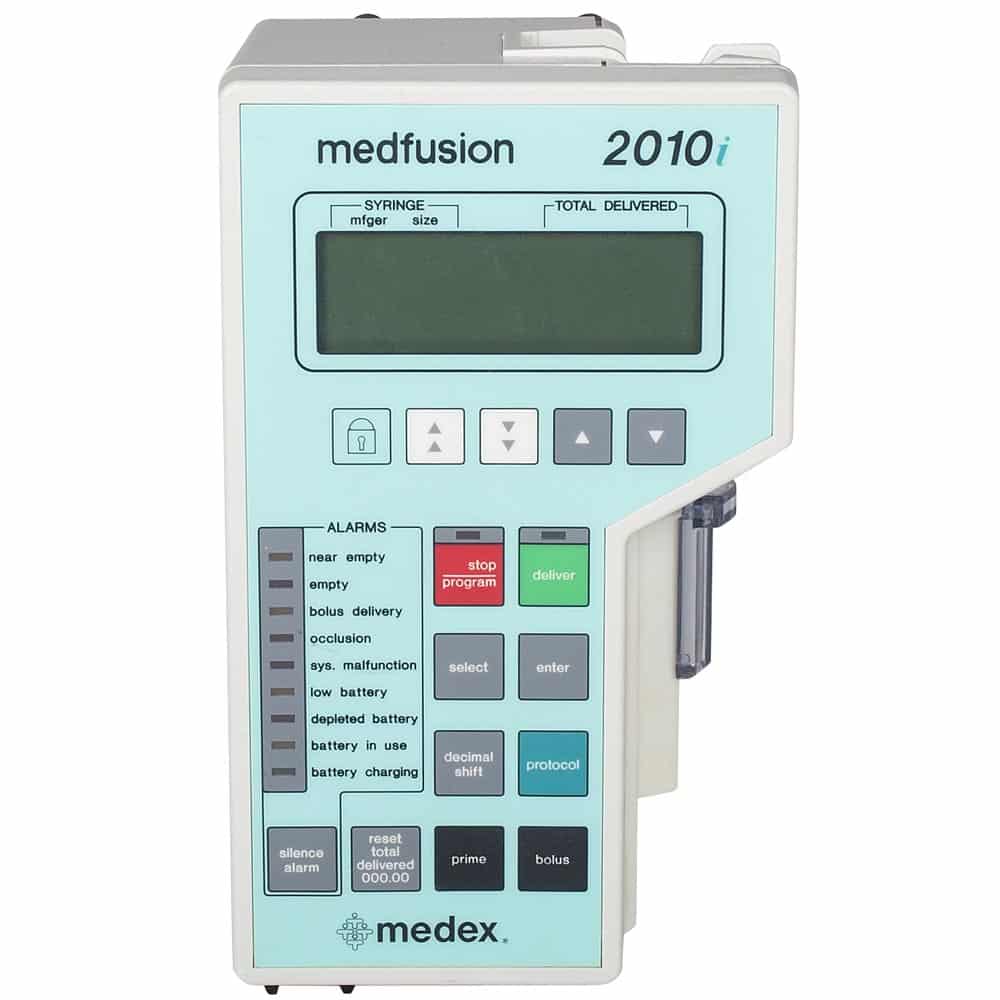 Smiths Medical Medfusion 2010i
The Medfusion 2010i is a field customizable syringe pumps with a choice of 15 different modes of delivery.
The Medfusion 2010i syringe pump offers flexibility for a variety of clinical needs, settings and applications. The pump may be utilized whenever meticulous low volume drug on fluid injections using a syringe are required.
The Medex Medfusion 2010i may be field customized for specific applications. A choice of 4 modes of delivery is available: Body Weight Mode, Mass Mode, Continuous Mode and Volume over Time Mode (dose volume/delivery time). In addition, the pump has the ability to store up to 64 user regimens/protocols. A bolus may be programmed, then changed or administered at any time prior to or during drug delivery.
Follow the link below for the Smiths Medical Medfusion 2010i operator's manual:
Everything that comes out of our shop has been cleaned, serviced, and is ready for use.
Give us a call: