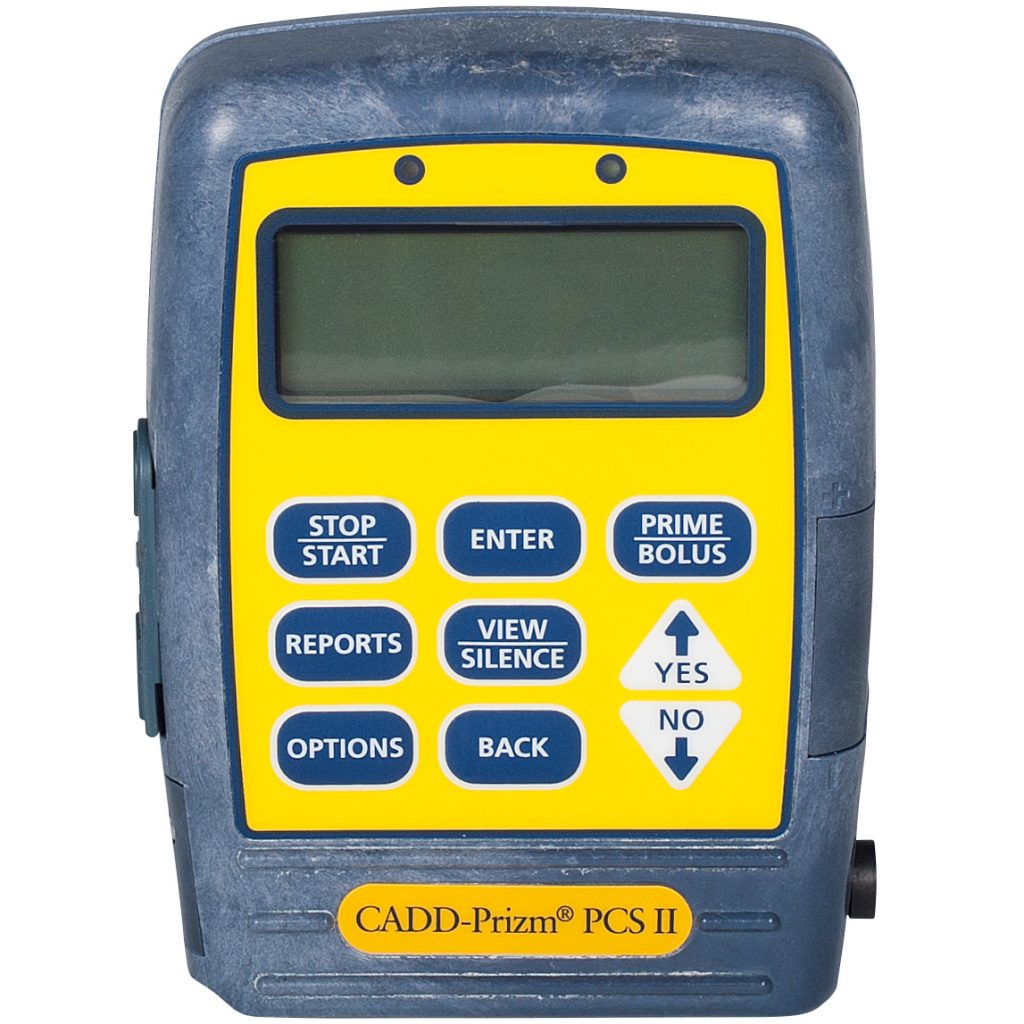 Smiths Medical CADD Prizm PCS II 6101 (Yellow Epi)
The Smiths Medical CADD Prizm PCS II is an ambulatory pump that performs patient controlled analgesia infusions. This pump can be programmed to deliver medication at a constant rate and/or allow delivery of bolus dose at a specified time interval. This model is specifically designed for epidural infusions.
Product Details
The CADD-Prizm® PCS II (Pain Control System) ambulatory drug delivery system provides measured drug therapy to patients in hospital or outpatient settings. The Cadd Prizm PCS II 6101 is indicated for intravenous, intra-arterial, subcutaneous, intraperitoneal, epidural space, or subarachnoid space infusion. The pump is intended for therapies that require a continuous rate of infusion, patient-controlled demand doses, or both (such as patient-controlled analgesia).
Operator's Manual
Error Codes
Related Accessories
FAQ
Similar Pumps
We can ship overnight anywhere in the U.S.
for
no additional

charge!