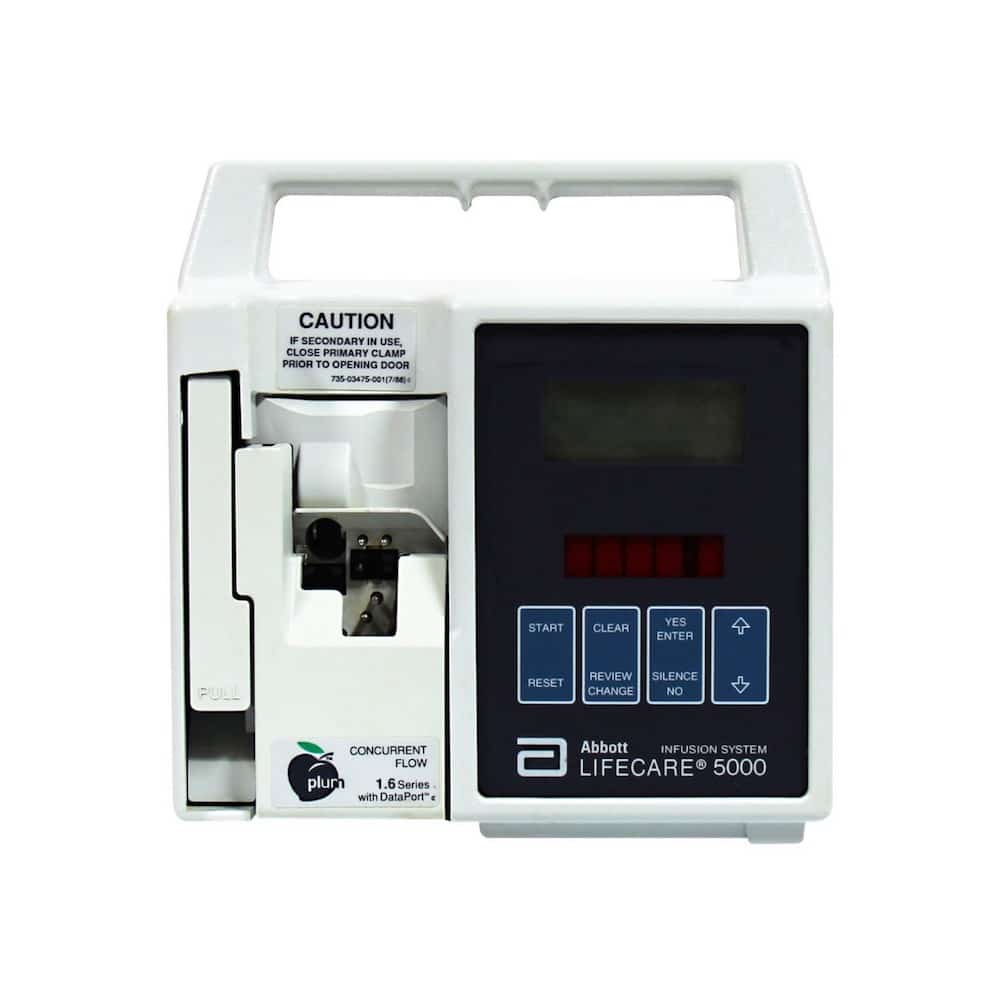 Abbott Lifecare 5000
The Abbott Lifecare 5000 Infusion system is designed for accurate non-pulsatile administration of single fluid regimens. dual channel regimens, piggybacks, and multidose regimens over a wide range of delivery rates and fluid viscosities.
The Lifecare 5000 is an advanced medication management system designed to meet the growing demand for hospital wide, alternite site, and home healthcare device standardization. By means of internal switch-settings, a qualified bio-technician can configure the system to best suit the clinical needs and census changes of the hospital.
Follow the link below for the Abbott Lifecare 5000 operator's manual:
Door/Cassette
Air in Line
Everything that comes out of our shop has been cleaned, serviced, and is ready for use.
Give us a call: