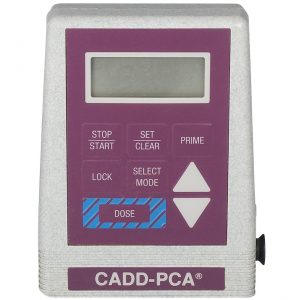 Smiths Medical Base CADD PCA 5800
The Cadd 5800 is an ambulatory pump that performs patient controlled analgesia infusions. We also carry the Cadd 5800-R.
Product Details
Cadd PCA 5800 Ambulatory Infusion Pump has intravenous, subcutaneous, epidural space, subarachnoid space infusion applications. Designed to provide measured drug therapy, the CADD-PCA pump operates in continuous delivery mode, programmed automatic dose delivery, and demand dose delivery.
Operator's Manual
Error Codes
Related Accessories
FAQ
Similar Pumps
We can ship overnight anywhere in the U.S.
for
no additional

charge!