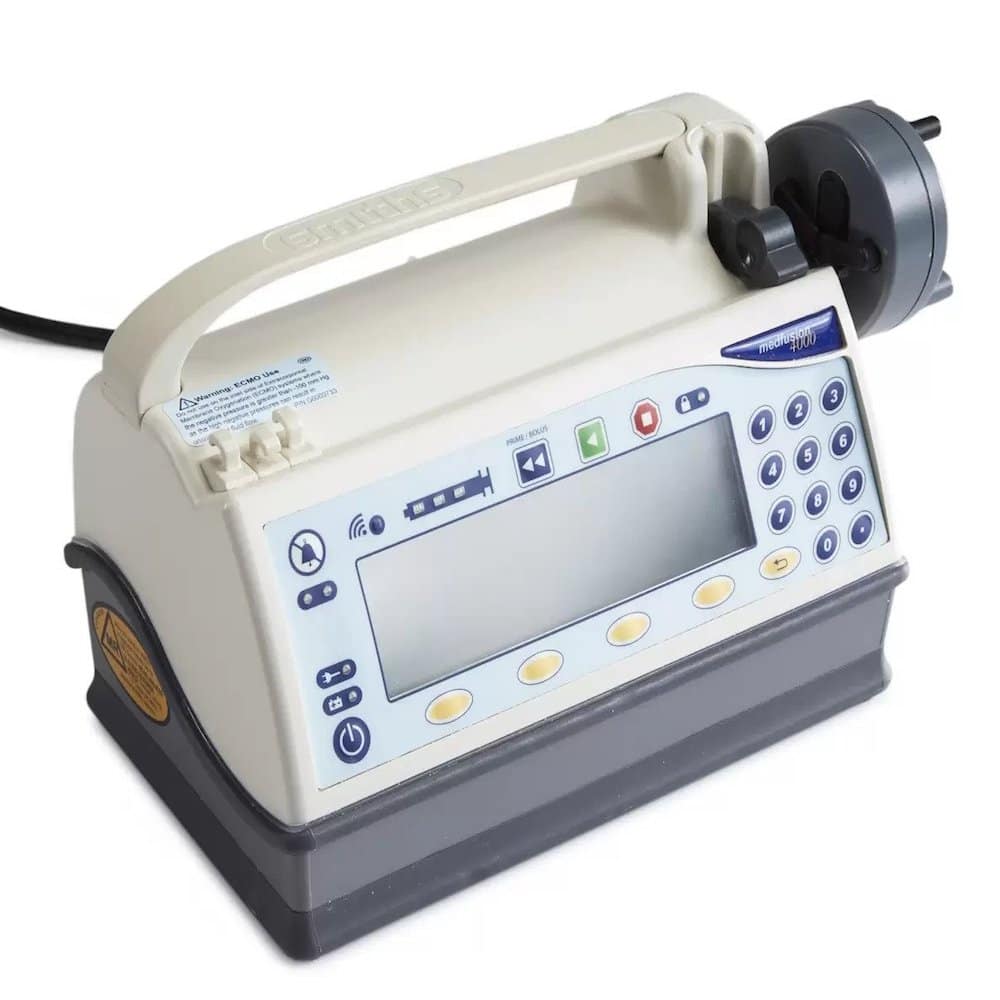 Smiths Medical Medfusion 4000
The Smiths Medical Medfusion 4000 is a syringe pump with human and veterinary drug library capabilities. It has the same great features of the 3500 with the ease of wireless drug capabilities.
The Medfusion 4000 model is a syringe infusion pump designed specifically to provide the patient with precise, small medication doses. We have hundreds of patient-ready Medfusion 4000s available to be shipped to you today. Purchase or rent with flexible rental terms. We offer expedited shipping. Warranty included.
Delivers precise infusion volumes to +/2% accuracy, with delivery rates as low as 0.01mL/hr and up to 1130ml/hr.
Built-in drug libraries to help reduce patient risk.
Delivered to you patient-ready.
Always-On safety mode.
Connect to wireless network effortlessly with PharmGuard® Server Software.
The Medfusion 4000 infusion pump comes pre-configured to allow for manual delivery modes and custom configurations to allow dosaged based on minutes, hours, days, etc.
Follow the link below for the Smiths Medical Medfusion 4000 operator's manual:
Motor Rate Error
Super Cap Post
Force Sensor Bridge Test
Motor Not Running
Pharmguard Data Transfer Recommended
Primary Audible Alarm Post
Clutch/Plunger
Everything that comes out of our shop has been cleaned, serviced, and is ready for use.
Give us a call: