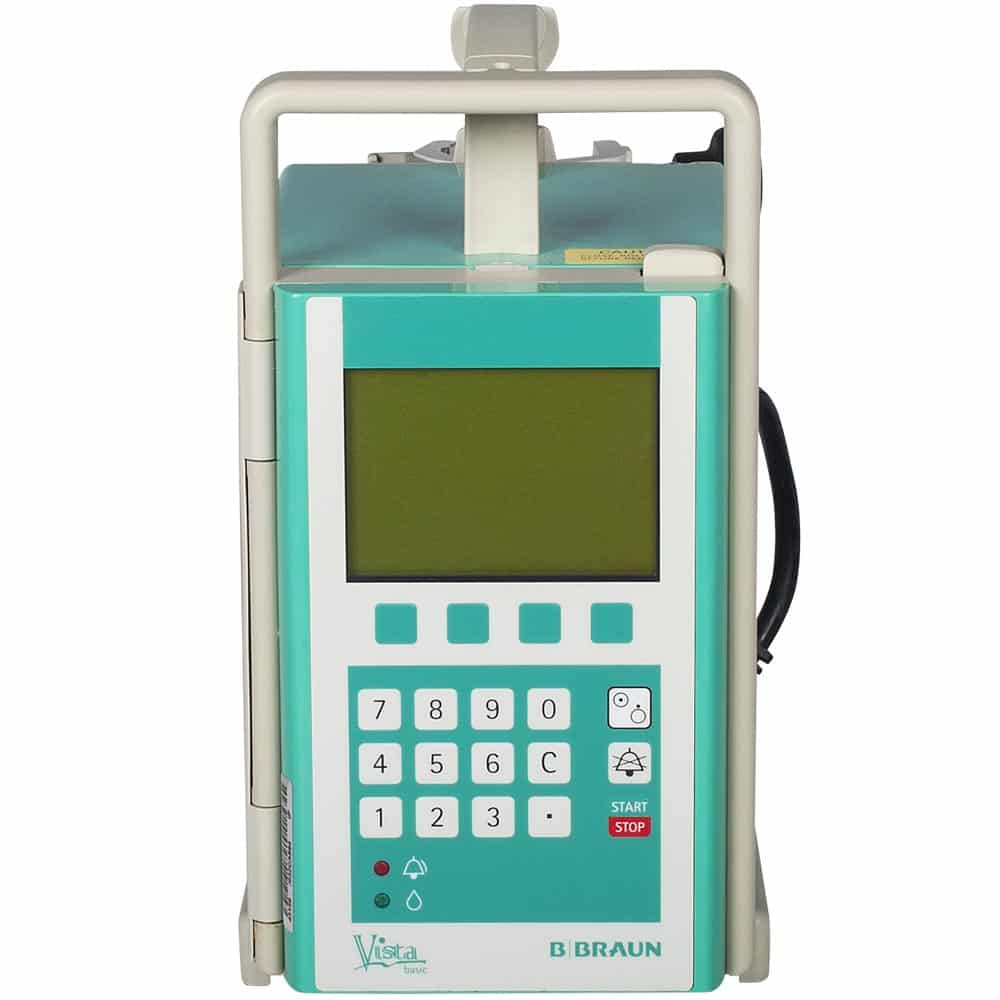 B. Braun Vista Basic
The Vista Basic is a volumetric infusion pump intended to provide accurate and continous flow of parenteral and enteral fluids.
The Vista Basic was designed to ensure simplicity in all aspects of its use: from set installation to programming, to special mode use and alarm correction. Based on a design that has sold over 100,000 units worldwide, the Vista Basic provides high reliability packaged in one of the easiest pumps to use.
As a workhorse in the outpatient market, it offers a rugged and reliable design, all relevant therapies such as continuous, piggyback and program mode, and a selection of cost-effective, straight line gravity sets.
Follow the link below for the B. Braun Vista Basic operator's manual:
Everything that comes out of our shop has been cleaned, serviced, and is ready for use.
Give us a call: