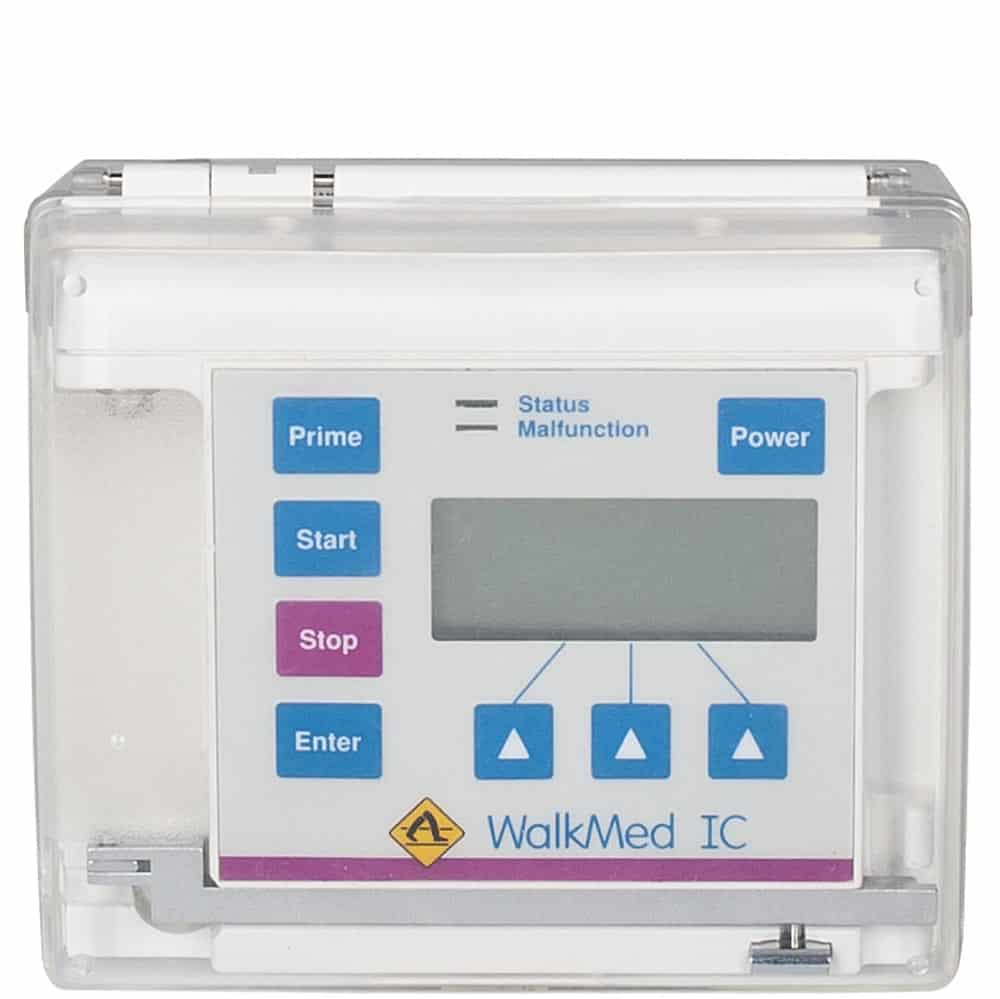 WalkMed 350VL
The WalkMed 350VL is designed for intravenous, subcutaneous, arterial, enteral and epidural infusions.
The delivery system in WalkMed ambulatory infusion pumps is highly regarded for its trouble-free performance and its ability to deliver accurately, even at low infusion rates. The WalkMed 350VL is ideal for chemotherapy.
The WalkMed 350VL is indicated for intravenous, subcutaneous, arterial, enteral, and epidural infusion of: antibiotics, analgesics, chemotherapeutic agents, and other medications or fluids requiring precisely-controlled infusion rates.
The WalkMed 350VL pump is contraindicated for: Infusion of blood or blood products, infusion of insulin, infusion of critical medications whose stoppage or interruption would cause serious injury or death. Use in ambulatory regimens by patients who do not possess the mental, physical, or emotional capability to operate the pump properly, or who are not under the care of a responsible individual.
Operational highlights:
Patient Lock-Out
Volume Tracking
Auto-Occlusion Alarm Recovery
Symbolic Keypad
Programmable Total Volume Limit & Delivery Tracking
Follow the link below for the WalkMed 350VL operator's manual:
Everything that comes out of our shop has been cleaned, serviced, and is ready for use.
Give us a call: