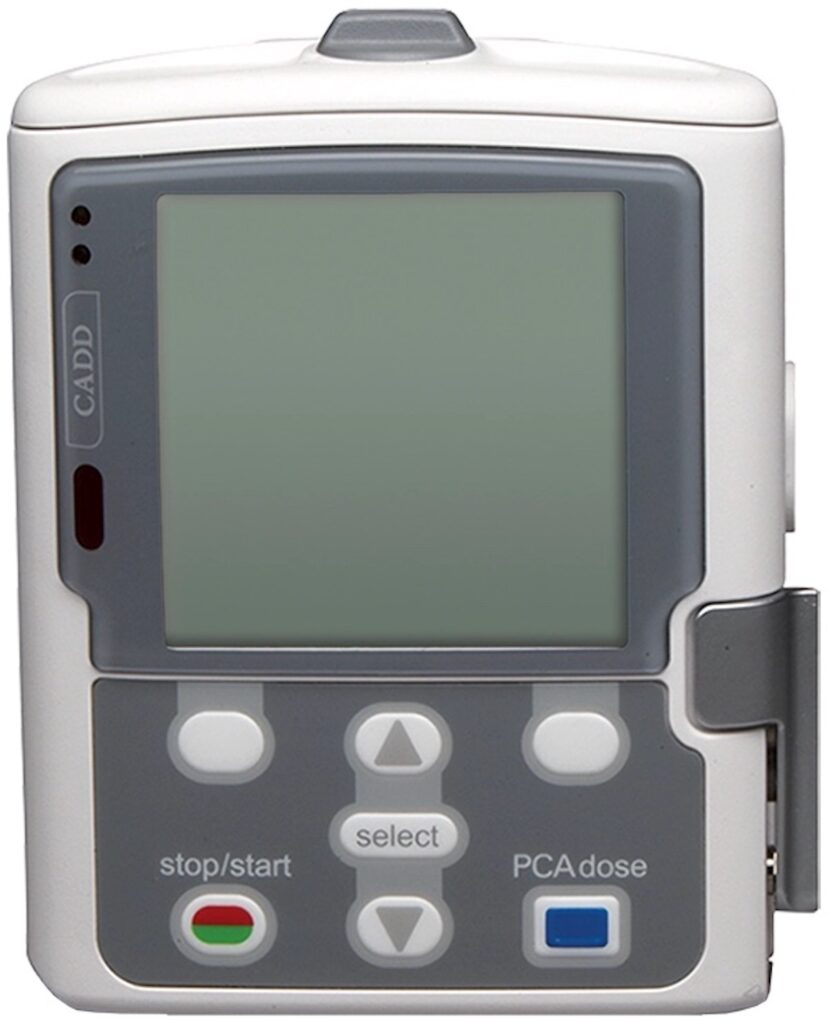 Smiths Medical CADD-Solis VIP 2120
The CADD Solis 2120 ambulatory infusion pump is designed for use in intravenous, intra-arterial, subcutaneous, intraperitoneal, in close proximity to nerves, into an intraoperative site, epidural space, or subarachnoid space infusion. The pump is intended for therapies that require a continuous rate of infusion, patient controlled demand doses, or both.
The CADD-Solis VIP ambulatory infusion pump provides measured drug therapy to patients in hospital or outpatient settings. Therapy should always be overseen by a physician or a certified, licensed healthcare professional. As appropriate, the caregiver and patient should be instructed in using the pump.
Regular maintenance is critical to the proper functioning of every pump. The team at Adepto Med will take your Smiths Medical Cadd-Solis VIP 2120 through its specific OEM checkout procedure. All pumps received will be quoted out to the customer within 3 business days, and will be shipped back to you 1-2 days after approval of the repair.
Recertification sheet: Adepto keeps an electronic record of service for each individual pump we work on. Whether we have seen a pump 1 time in the last 10 years or 20 times, we track everything we do to ensure your pump's service records are always available and accounted for as required by the Joint Commission (JC) and Centers for Medicare Services (CMS).
Calibration: The expert team at Adepto Medical can do all required calibration and preventative maintenance of the Smiths Medical Cadd-Solis VIP 2120 in order to get your pump back up to OEM specifications.
Clock battery: We can replace the clock battery on your pump for a flat rate repair charge.
Follow the link below for the Smiths Medical CADD-Solis PCA 2120 operator's manual:
Everything that comes out of our shop has been cleaned, serviced, and is ready for use.
Give us a call: