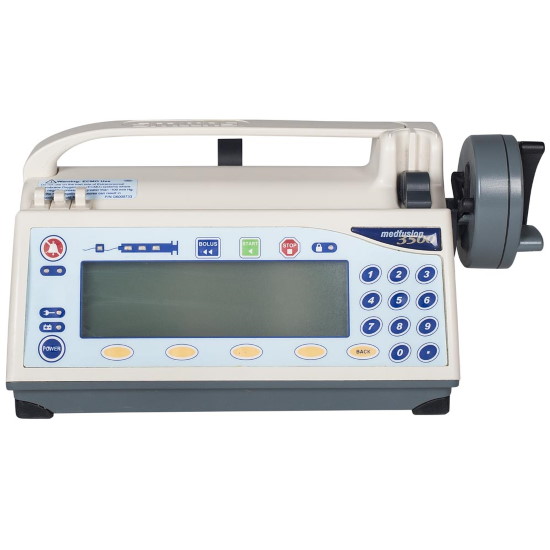 Smiths Medical Medfusion 3500
The Smiths Medical Medfusion 3500 is a syringe pump with human and veterinary drug library capabilities. With support for up to 16 different care areas, the Medfusion 3500 is truly a smart pump.
Product Details
The Medfusion 3500 Syringe Pump is an intuitive system designed to enhance safety while maintaining simplicity. For more than 15 years, the Medfusion Syringe platform has been the technology leader in syringe pumps with its innovations in syringe recognition, drug libraries and dose limits. Support for up to 16 different care areas allows for transport of the Medfusion Syringe Pump into any department within the facility. As measured by the ISMP and other regulatory qualifications, the Medfusion 3500 Syringe Pump is truly a smart pump.
Operator's Manual
Follow the link below for the Medfusion 3500 operator's manual
Error Codes
Motor Rate Error
Super Cap Post
force sensor bridge test
motor not running
pharmguard data transfer recommended
primary audible alarm post
clutch/plunger
Related Accessories
We can ship overnight anywhere in the U.S.
for
no additional

charge!