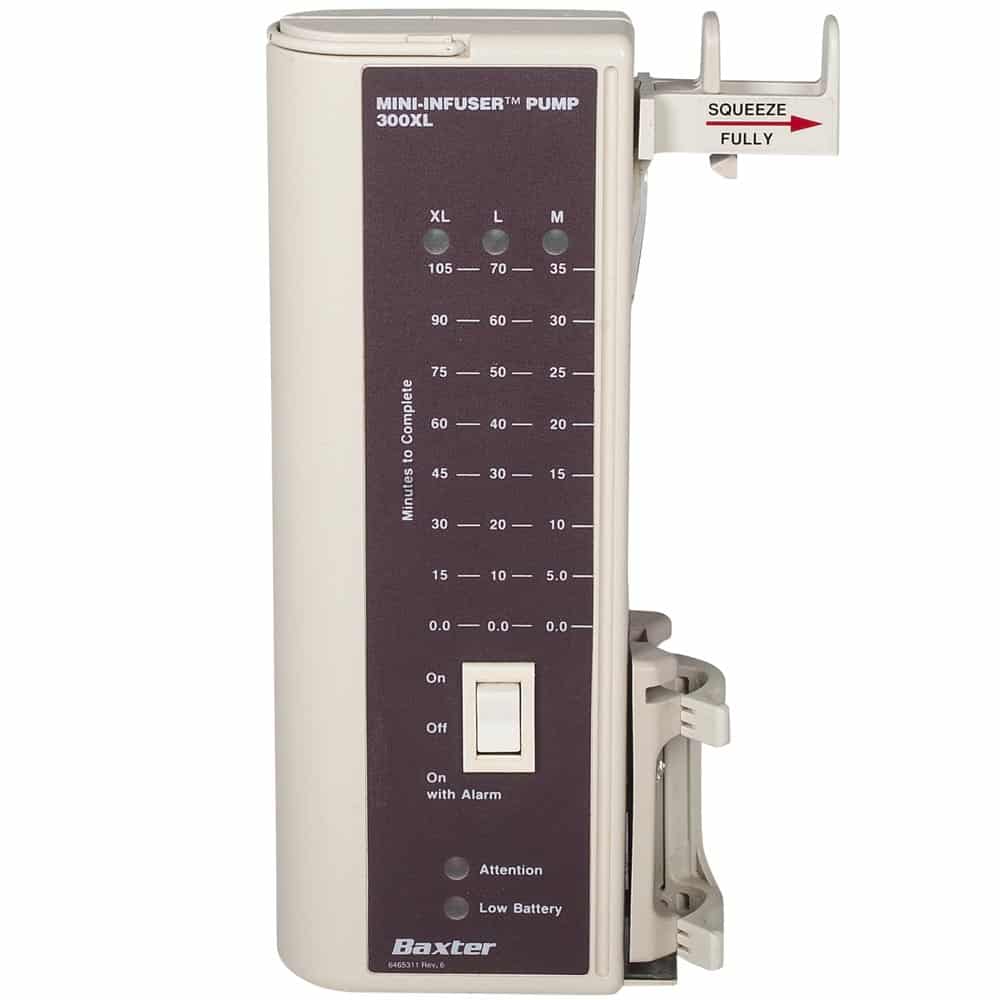 Baxter 300 XL
The Baxter 300XL is designed for controlled intermittent administration of intravenous medication.
The Baxter 300 XL is an RX battery operated syringe infusion pump with an active time scale and rate selector switch designed for the controlled rate delivery of small volume parenteral fluids as prescribed by a physician.
Follow the link below for the Baxter 300 XL operator's manual:
Everything that comes out of our shop has been cleaned, serviced, and is ready for use.
Give us a call: