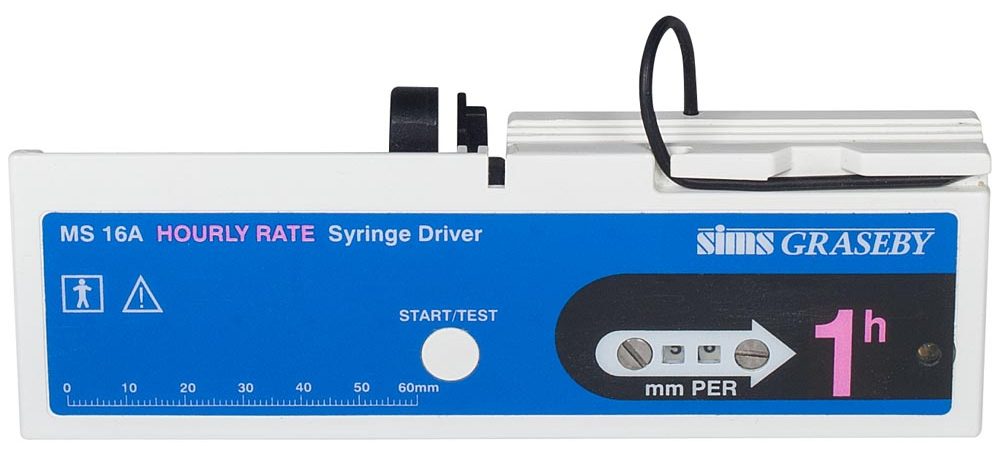 The MS16A is a syringe driver used for administering medication intravenously or subcutaneously.
Product Details
The Graseby MS 16A Syringe Driver is a non-sterile device. It is a battery powered ambulatory device that can be carried by patients whilst undergoing treatment.
The Syringe Drivers are suitable for administering medication intravenously (IV) or Subcutaneously.
The MS 16A is intended for administrations lasting between 30 minutes and 24 hours. The rate setting is in millimeters (mm) of syringe plunger movement every hour. The MS 16A is known as the hourly rate syringe driver.
Operator's Manual
Follow the link below for the Graseby MS 16A operator's manual:
Error Codes
Won't Start
Constant Alarm
Related Accessories
We can ship overnight anywhere in the U.S.
for
no additional

charge!