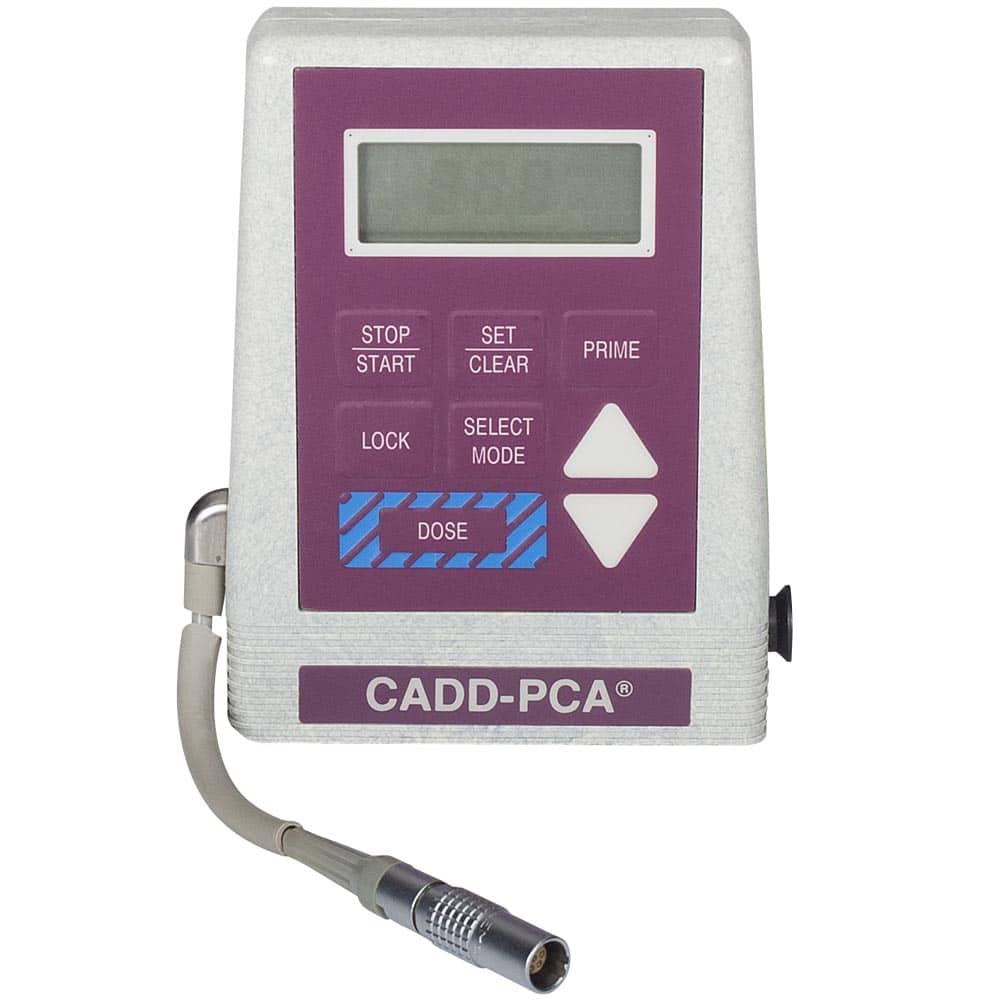 Smiths Medical Base CADD 5800-R
The Cadd 5800-R is an ambulatory pump that performs patient controlled analgesia infusions. This unit has bolus cord functionality. We also carry the Cadd 5800.
The CADD-PCA 5800R Infusion System with Remote provides measured drug therapy to patients in hospital or outpatient settings. Differs from the earlier (discontinued) CADD-PCA 5200 in Clinician-activated bolus capability, Attempted Doses informational screen and automatic delivery resumption after HI-P alarm when occlusion pressure is relieved (5200 required a restart after pressure alarm). The 5800R includes a remote bolus button which attaches to the side of the housing. Both are used for PCA infusion (Patient-Controlled Analgesia), which allows the patient to self-bolus as needed in addition to providing a continuous basal infusion of pain medication.
Follow the link below for the CADD 5800-R operator's manual:
Everything that comes out of our shop has been cleaned, serviced, and is ready for use.
Give us a call: