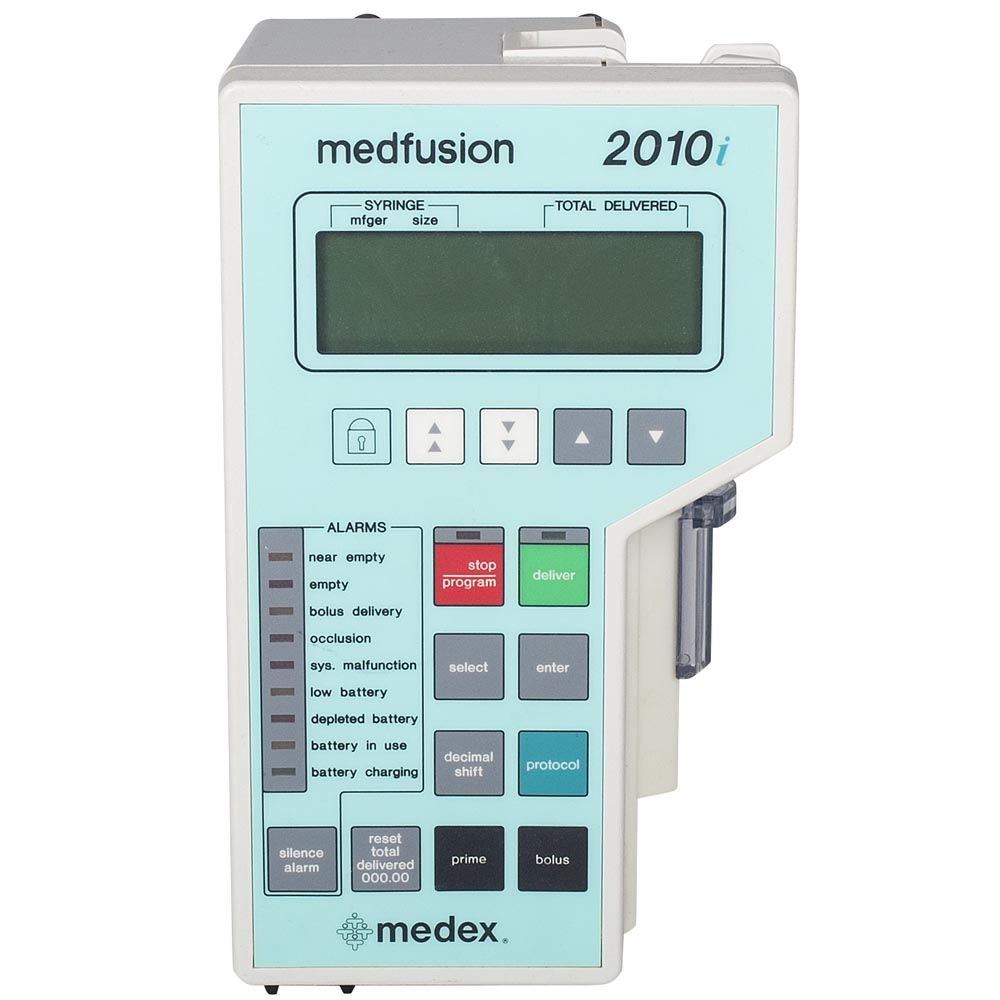 Smiths Medical Medfusion 2010i
The Medfusion 2010i is a field customizable syringe pumps with a choice of 15 different modes of delivery.
Product Details
The Medfusion 2010i syringe pump offers flexibility for a variety of clinical needs, settings and applications. The pump may be utilized whenever meticulous low volume drug on fluid injections using a syringe are required.
The Medex Medfusion 2010i may be field customized for specific applications. A choice of 4 modes of delivery is available: Body Weight Mode, Mass Mode, Continuous Mode and Volume over Time Mode (dose volume/delivery time). In addition, the pump has the ability to store up to 64 user regimens/protocols. A bolus may be programmed, then changed or administered at any time prior to or during drug delivery.
Operator's Manual
Error Codes
Related Accessories
FAQ
Similar Pumps
We can ship overnight anywhere in the U.S.
for
no additional

charge!