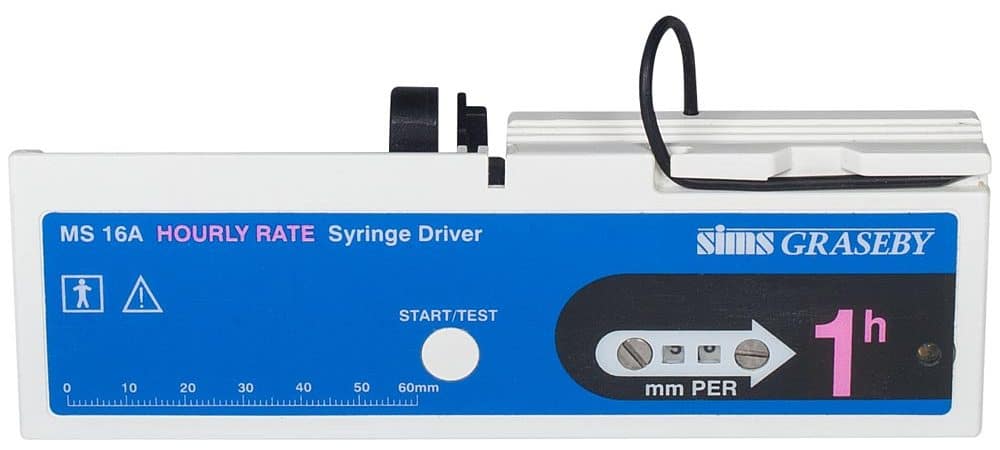 Graseby MS 16A
The MS16A is a syringe driver used for administering medication intravenously or subcutaneously.
The Graseby MS 16A Syringe Driver is a non-sterile device. It is a battery powered ambulatory device that can be carried by patients whilst undergoing treatment.
The Syringe Drivers are suitable for administering medication intravenously (IV) or Subcutaneously.
The MS 16A is intended for administrations lasting between 30 minutes and 24 hours. The rate setting is in millimeters (mm) of syringe plunger movement every hour. The MS 16A is known as the hourly rate syringe driver.
Follow the link below for the Graseby MS 16A operator's manual:
Won't Start
Constant Alarm
Everything that comes out of our shop has been cleaned, serviced, and is ready for use.
Give us a call: