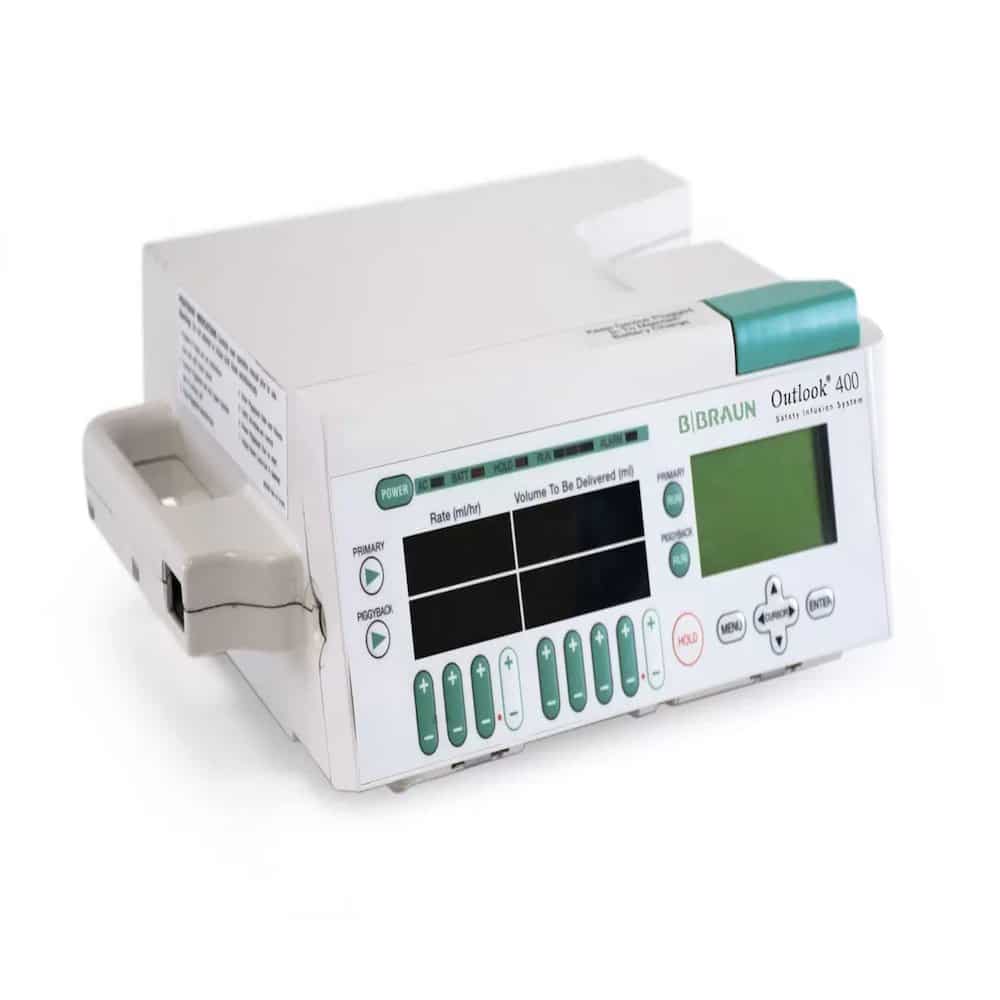 B. Braun Outlook 400
The B. Braun Outlook is a large volume pump designed to help eliminate errors with IV medication. The pump can be programmed via hand held PC.
The lightweight large volume pump allows for flexibility and easy transport within a number of care settings. Along with industry-leading safety features, the lightweight mobile design allows you to quickly and easily stack up to 24 pumps in a single bedside tower.
Follow the link below for the B. Braun Outlook 400 operator's manual:
Everything that comes out of our shop has been cleaned, serviced, and is ready for use.
Give us a call: