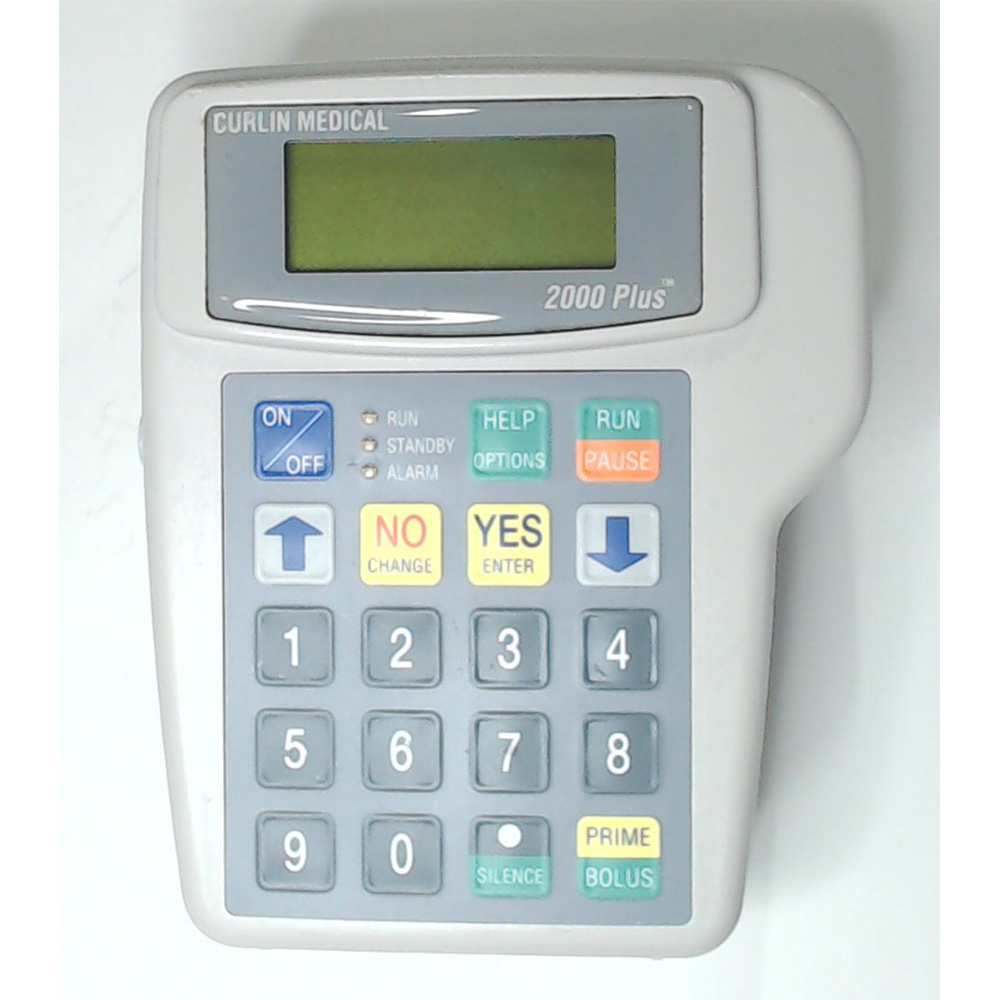 The Moog Curlin 2000 is an ambulatory pump that performs patient controlled analgesia, intermittent, variable, and continuous infusions.
Product Details
The Curlin 2000 ambulatory pump is a small, lightweight device that is easy to use. It can be accurately used in any position with a low rate resolution of 2 microliters.
The Curlin 2000 can be customized for:
Continuous Infusion – Designed to allow a constant, programmed rate of infusion
Patient Controlled Analgesia (PCA) – Designed for therapies that require a continuous rate of infusion, patient-controlled demand boluses, or both
TPN with Automatic Ramping – Designed to allow a level rate of infusion of parenteral nutritional products with the option of tapering at the beginning, end, or both beginning and end of the infusion. This mode also has an early ramp-down feature.
Intermittent Delivery – Designed to deliver programmed intervals and rates of specified amounts of infusates and to optionally deliver small amounts of the infusate between doses to keep the patient's access site patent
Variable Program – Designed to allow varying amounts, rates, and times of delivery of infusions up to 24 specified programs
Operator's Manual
Error Codes
Related Accessories
FAQ
Similar Pumps
We can ship overnight anywhere in the U.S.
for
no additional

charge!