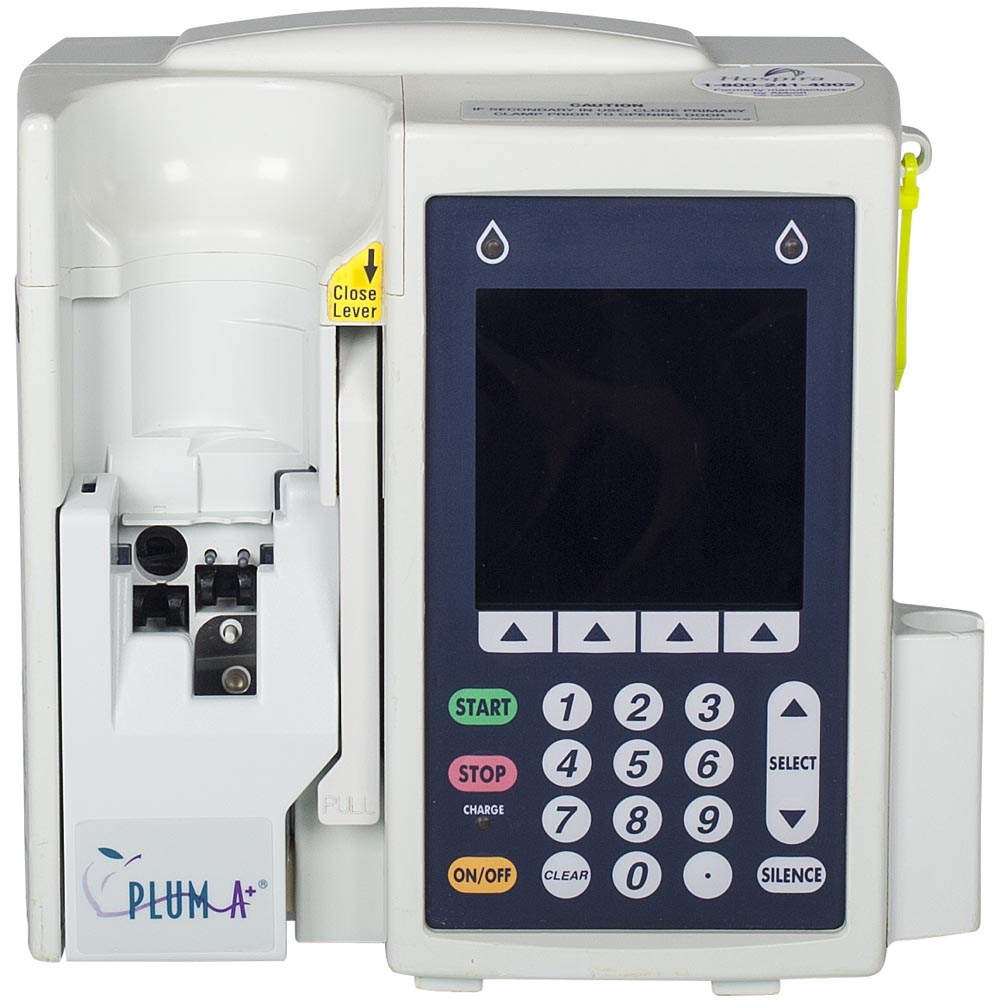 The Plum A+ and A+3 are designed to deliver parenteralenteral or epidural infusions over a broad range of infusion rates, from multiple fluid container types.
Product Details
The Hospira Plum A+ is a large volume pump capable of basic infusions and wireless administration of drug libraries. The unique and innovative PlumSet cassette technology simplifies medication delivery and helps to ensure safety for patients, clinicians, and caregivers.
Operator's Manual
Follow the link below for the Hospira Plum A+ operator's manual:
Error Codes
Distal Air

Proximal Air

E457
Related Accessories
We can ship overnight anywhere in the U.S.
for
no additional

charge!