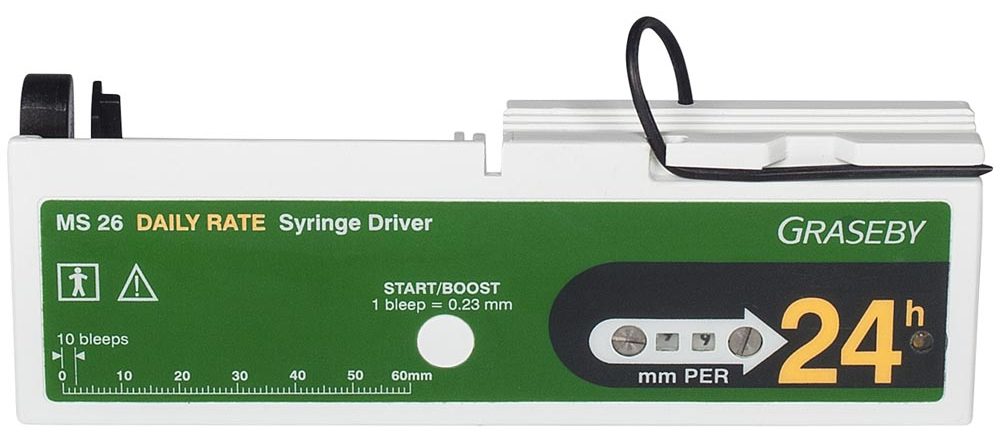 The MS26 is a syringe driver used for administering medication intravenously or subcutaneously.
Product Details
The Graseby MS 26 Syringe Driver is a non-sterile device. It is a battery powered ambulatory device that can be carried by patients whilst undergoing treatment.
The Syringe Drivers are suitable for administering medication intravenously (IV) or Subcutaneously.
For slower infusions, the MS 26 is intended for administrations over periods of 1 day or longer. The rate is in millimeters (mm) of syringe plunger movement every 24 hours. The MS 26 is known as the daily rate syringe driver. At the slowest setting, of 01, the MS 26 would take 60 days to move the actuator over the full length of travel. The MS 26 can also be used to give manually administered boost doses during the administration.
Operator's Manual
Error Codes
Related Accessories
FAQ
Similar Pumps
We can ship overnight anywhere in the U.S.
for
no additional

charge!