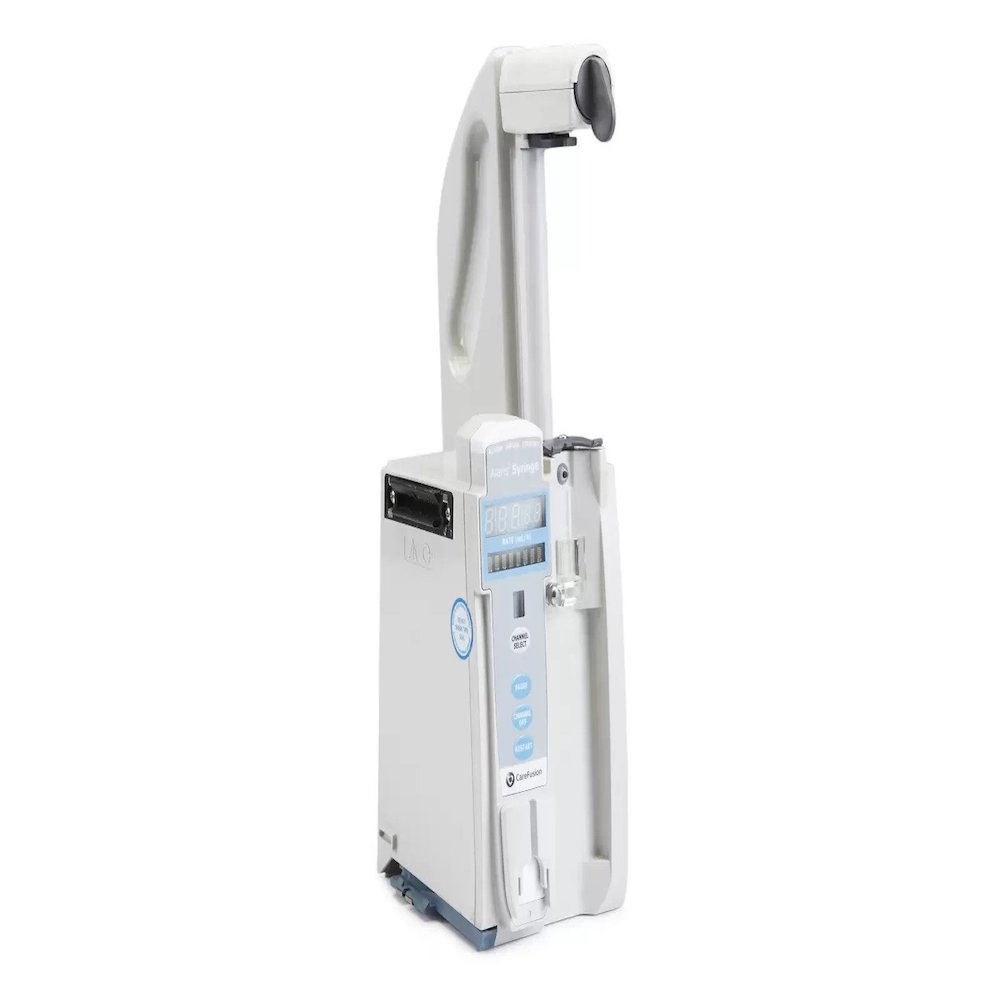 The Alaris 8110 syringe module is designed to be used on adults, pediatrics, and neonates for intravenous, arterial, subcutaneous, epidural and irrigation infusions.
Product Details
The Alaris 8110 is intended for facilities that utilize infusion pumps for the delivery of fluids, medications, blood, and blood products using continuous or intermittent delivery through clinically acceptable routes of administration; such as, intravenous (IV), intra-arterial (IA), subcutaneous, epidural, enteral, or irrigation of fluid spaces. It uses standard, single-use, disposable syringes (with luer-lock connectors) and administration sets, designed for use on syringe pumps.
Operator's Manual
Error Codes
FAQ
Similar Pumps
We can ship overnight anywhere in the U.S.
for
no additional

charge!