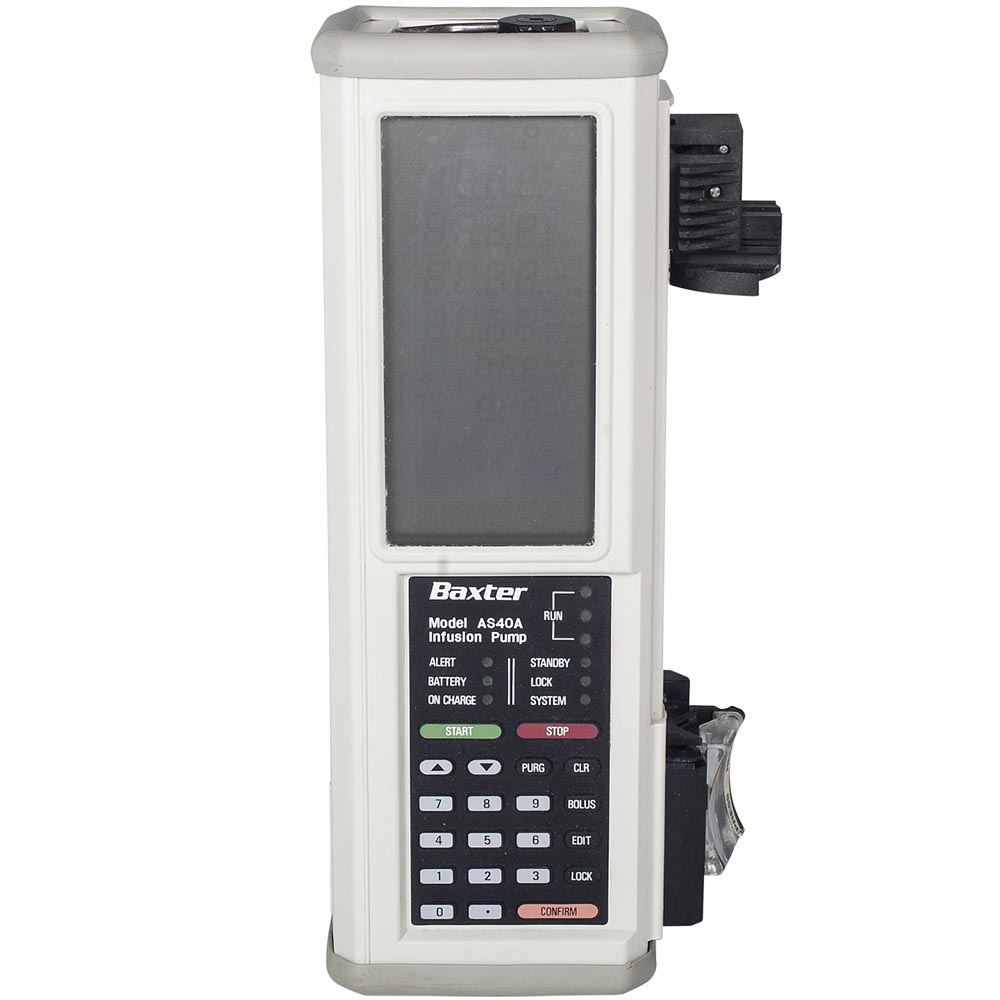 The Baxter AS40 is a syringe pump with a wide range of uses. This pump is used for infusion via intravenous, intra-aterial, epidural, or subcutaneous routes of administration. It is capable of being used in tandem with an ongoing infusion line to deliver secondary solutions automatically, precisely, and economically.
Product Details
The Baxter AS40A has advanced programming capability, including variable occlusion sensitivity, automatic syringe size recognition, a Drug Library option with drug-specific infusion parameters stored in memory, and keypad lock. It can deliver continuously or can deliver a timed infusion of one or more equal doses according to a programmed schedule. It can program in ml/hr, units/hr, mg/minute, or mg/kg/minute with varying concentrations in mg/ml.
The AS40A has an LCD readout which displays the syringe manufacturer and size, the infusion rate, over body weight, concentration, next dose, total volume limit and total volume delivered. Both the AS20 and AS40 series are rated at 3% accuracy, not including syringe tolerance. All pumps can also be piggy-backed into an ongoing IV line to automatically deliver secondary medications.
Operator's Manual
Error Codes
Related Accessories
FAQ
Similar Pumps
We can ship overnight anywhere in the U.S.
for
no additional

charge!