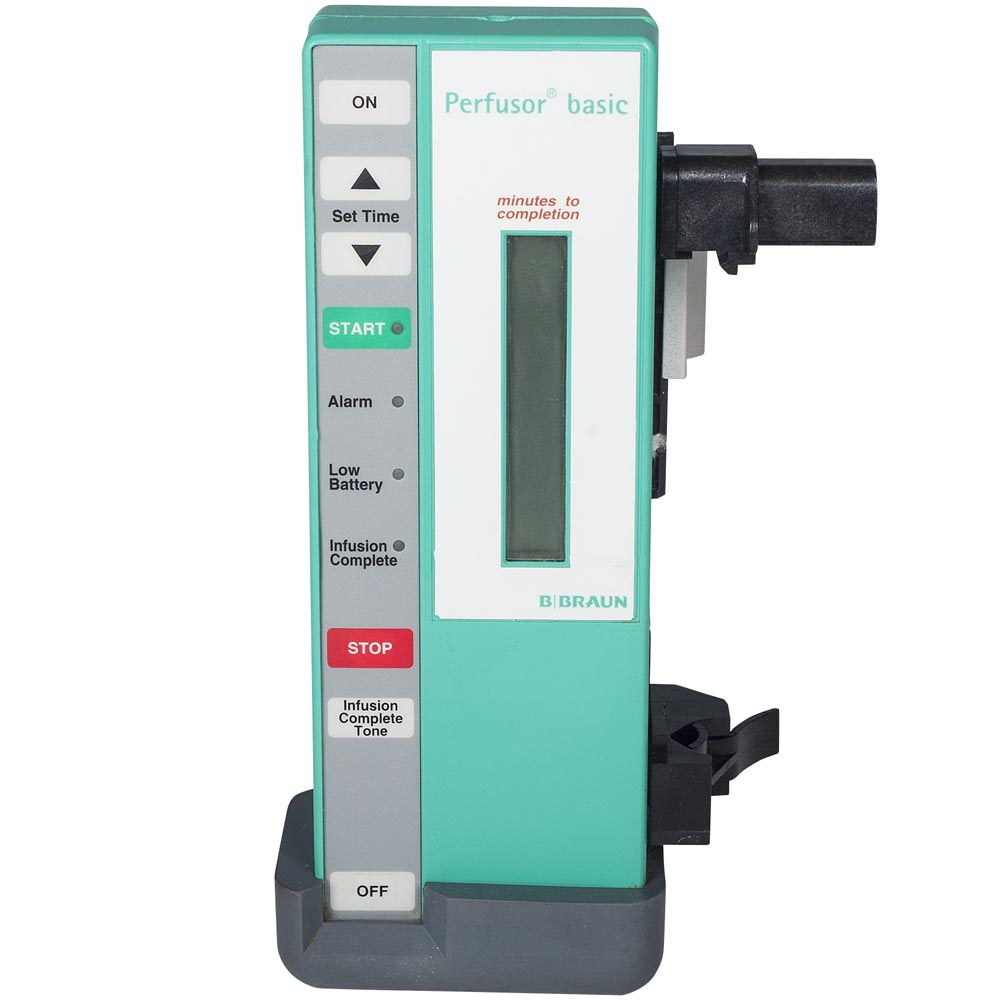 The Perfusor Basic uses 3cc-60cc syringes to accommodate a wide variety of intermittent infusions.
Product Details
The B Braun Perfusor Basic is a microprocessor controlled, portable syringe pump designed to deliver intermittent infusions. The syringe sizes used are 3cc to 10cc, and delivery times range from 10 to 60 minutes. When the time has been set and the syringe is in place, the pump automatically calculates the proper speed and occlusion pressure. Includes alarm functions, automatic syringe detection, and an LCD display of remaining infusion time.
Operator's Manual
Error Codes
Related Accessories
FAQ
We can ship overnight anywhere in the U.S.
for
no additional

charge!