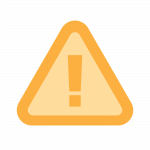 NOTICE: As of the end of October 2020, all CME pumps will be discontinued. Adepto will still be able to provide service and repair for CME pumps, but you will not be able to purchase new ones after the end of October. You can learn more about the recall and which replacement pumps are right for you here.
CME specializes in healthcare products designed especially for the following categories:
VIEW OUR CME INVENTORY BELOW
Adepto Medical carries several CME products. For every product, we offer:
Our CME Pumps and Accessories
We can ship overnight anywhere in the U.S.
for
no additional

charge!