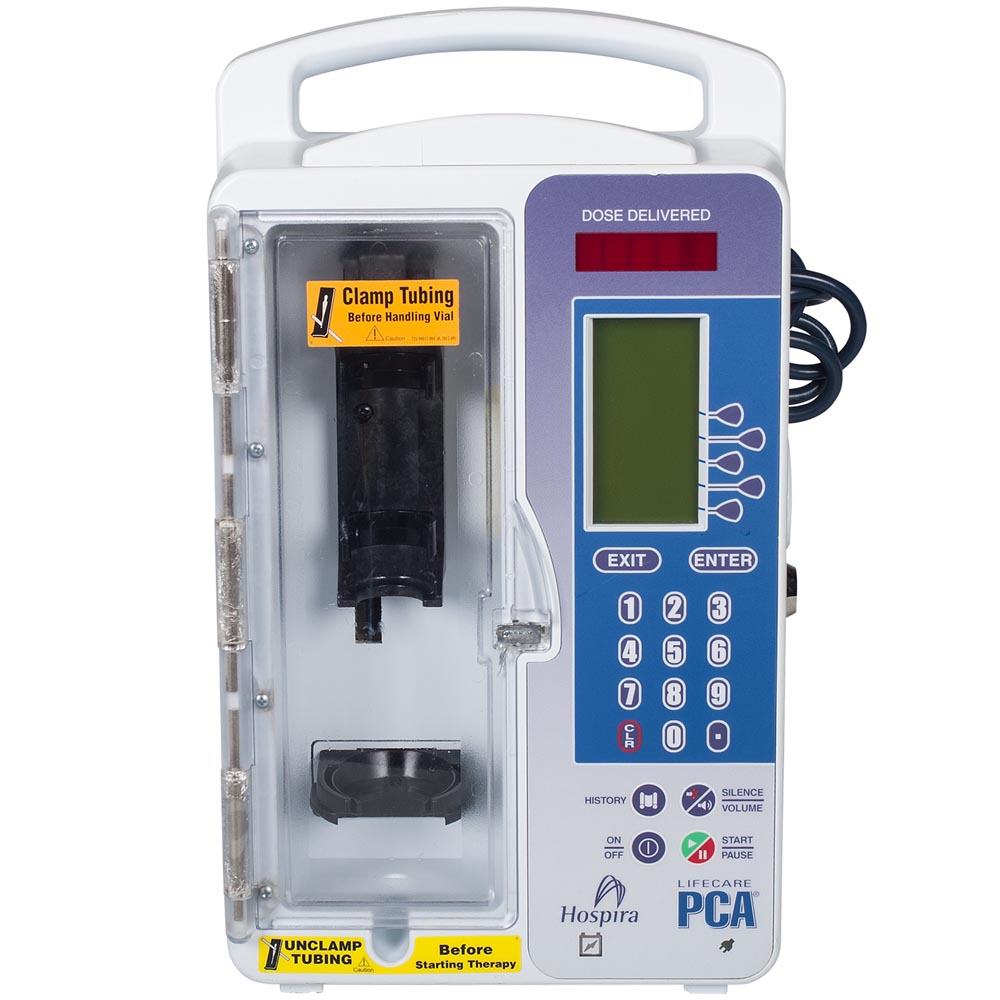 The Lifecare PCA allows clinicians to administer, or patients to self-administer, analgesia safely within clinician programmed limits or hospital designed limits.
Product Details
Designed specifically to help prevent medication errors that commonly arise in patient-controlled analgesia, the LifeCare PCA pump features an integrated bar code reader and other features to enhance safe delivery. In conjunction with Hospira MedNet software, this next-generation LifeCare PCA system offers an unmatched combination of features for patient-controlled analgesia therapy.
Hospira Lifecare PCA Features:
Hospira MedNet Software with customizable drug libraries
Integral bar code reader for medication identification of prefilled and custom-filled vials with pharmacy-generated bar codes
Multiple medication rule sets for as many as 18 clinical care areas
Bar-coded, prefilled medication vials
Stored protocols for quick, accurate programming of standing orders
Easy-to-use design based on human factors research
Confirmation screens to add an extra level of safety
Robust wireless capabilities enable remote drug library updates
Easy-to-read key pad
Dedicated device and unique design – the LifeCare PCA is intentionally designed to stand out from general infusion devices to help reduce the risk of user confusion and line mix-ups
Customized drug libraries for up to 18 clinical care areas
Up to 25 medications per clinical care area
Hard and soft limits for each medication
Operator's Manual
Error Codes
Related Accessories
FAQ
Similar Pumps
We can ship overnight anywhere in the U.S.
for
no additional

charge!