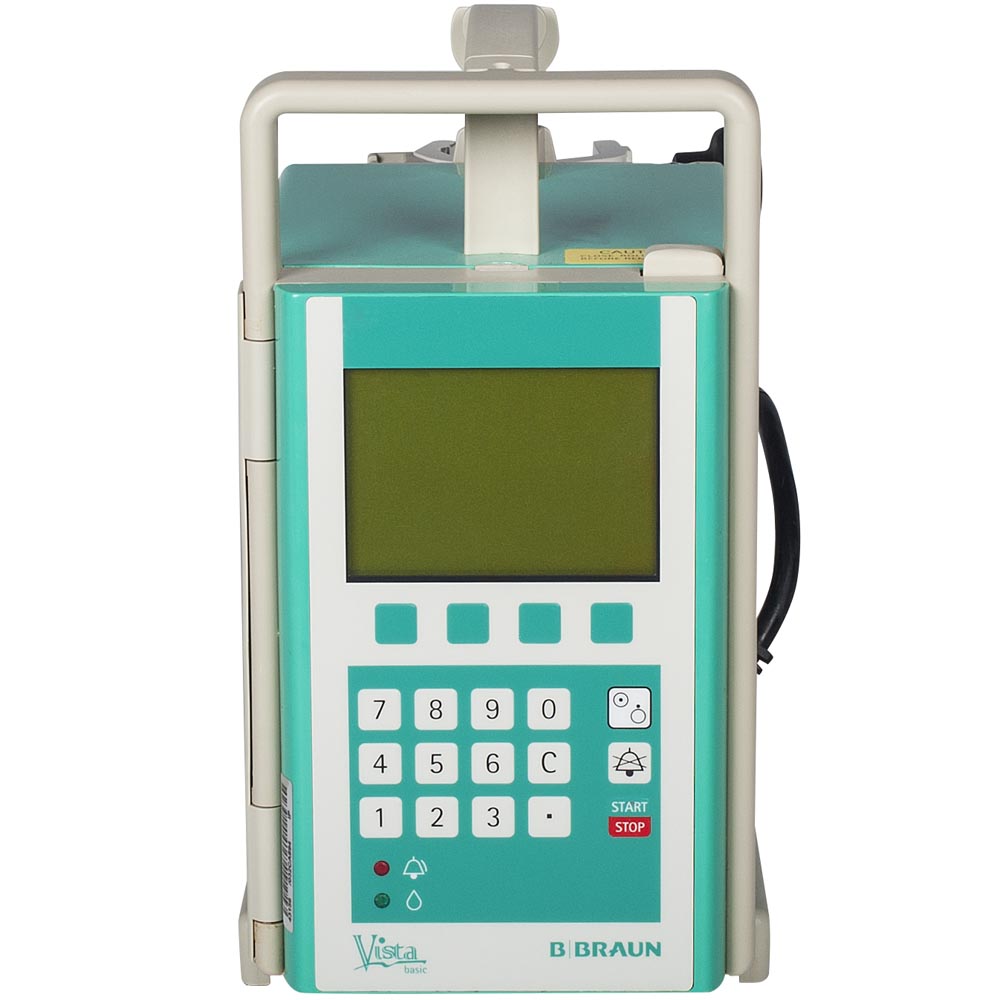 The Vista Basic is a volumetric infusion pump intended to provide accurate and continous flow of parenteral and enteral fluids.
Product Details
The Vista Basic was designed to ensure simplicity in all aspects of its use: from set installation to programming, to special mode use and alarm correction. Based on a design that has sold over 100,000 units worldwide, the Vista Basic provides high reliability packaged in one of the easiest pumps to use.
As a workhorse in the outpatient market, it offers a rugged and reliable design, all relevant therapies such as continuous, piggyback and program mode, and a selection of cost-effective, straight line gravity sets.
Operator's Manual
Error Codes
Related Accessories
FAQ
Similar Pumps
We can ship overnight anywhere in the U.S.
for
no additional

charge!