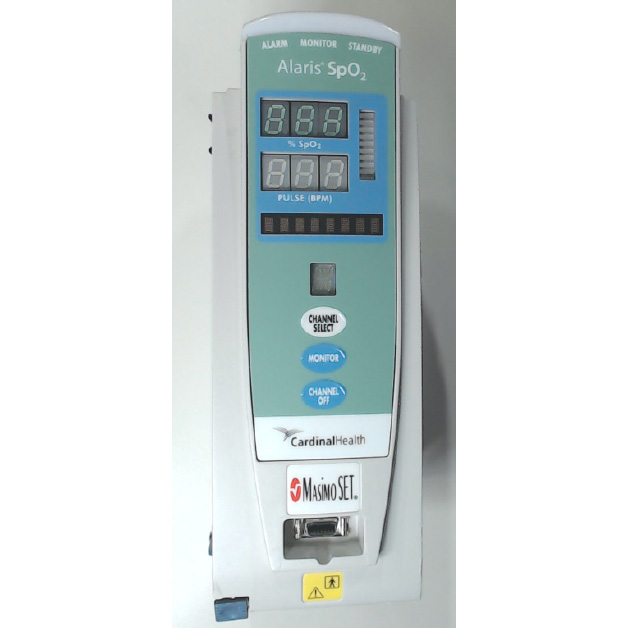 The BD Alaris 8200 SpO2 Module is a pulse oximeter used for continuous, noninvasive monitoring of functional oxygen saturation of arterial hemoglobin (SpO2) and pulse rate.
Product Details
The Alaris SpO2 module from CareFusion provides continuous, non-invasive monitoring of blood oxygen levels and pulse rates in adult, pediatric, and neonatal patients. With a common user interface that reduces training time and programming complexity for your clinicians and biomed technicians, the Alaris SpO2 module provides a vital infusion safeguard with the Guardrails Suite MX software. This safety software includes customizable alarm limits by care area and trending data alongside PCA dosing data.
Operator's Manual
Error Codes
FAQ
We can ship overnight anywhere in the U.S.
for
no additional

charge!