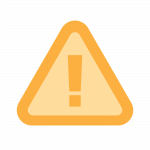 NOTICE: All CME pumps have been recalled. Adepto can still service your CME pumps. Read below for important information on the status of this pump.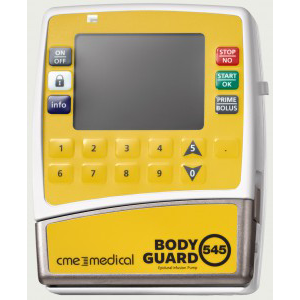 CME BodyGuard 545 Epidural
The CME Bodyguard 545 Epidural is an ambulatory pump that performs patient controlled analgesia, and is setup specifically to handle epidural infusions.
Product Details
The BodyGuard 545™ Epidural Infusion Pump is a dedicated, colour-coded pain management system for epidural infusions, offering Dose Error Reduction System (DERS). It has a potential library of 26 protocols which can be set up to the patients' needs or pain management speciality in the hospital or home care environments.
Delivers 4 Infusion Programs:
Basal only
Basal & Bolus
Bolus only
Auto Bolus
Error Codes
door open
air in line
missing set key
Related Accessories
Due to the recall, accessories are no longer available for this pump.
Recall Information
Effective as of the end of October 2020, the CME Bodyguard 545 Epidural pump was recalled. Adepto will still be able to service and repair this pump, but new pumps will no longer be available. 
If you are using this CME pump, here are the best alternative pumps to use moving forward:
For a full listing of the pumps we have available to rent or buy, view our manufacturers here.
We can ship overnight anywhere in the U.S.
for
no additional

charge!