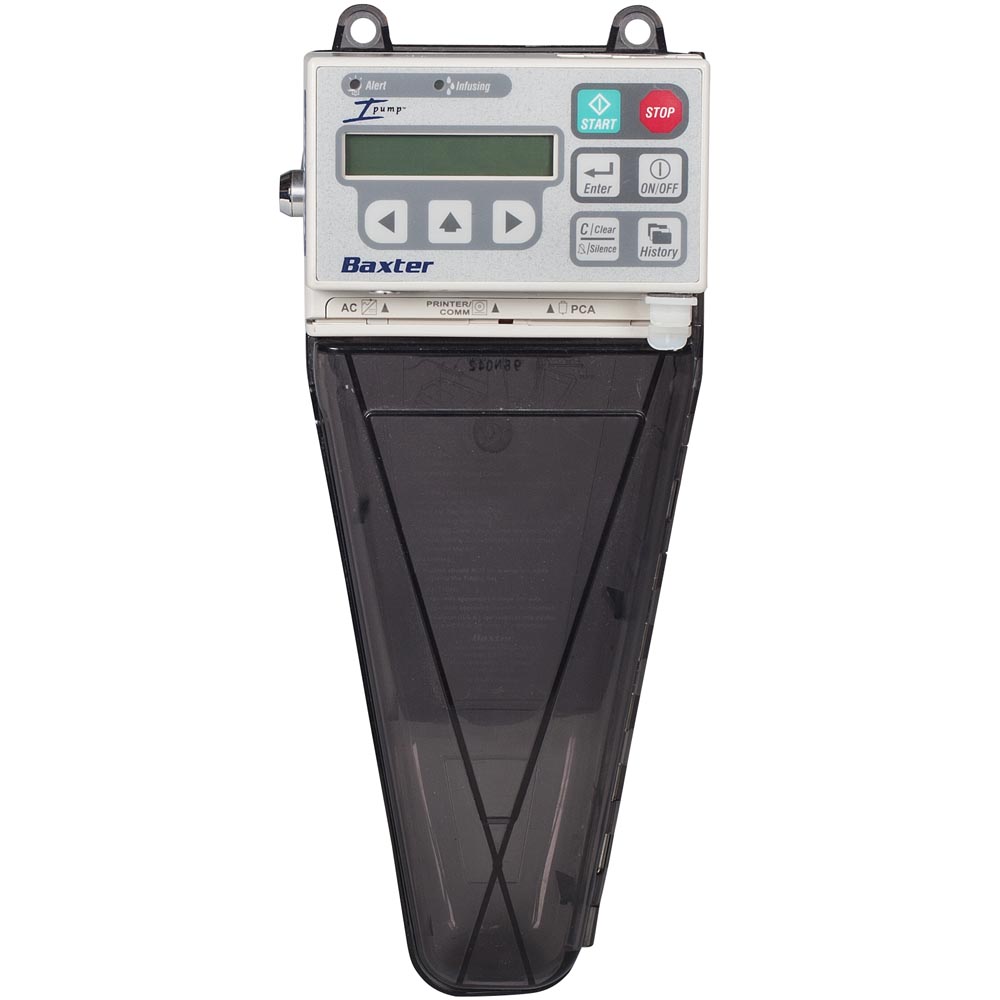 The Baxter IPump is designed for the epidural subcutaneous or intravenous administration of parenteral fluids.
Product Details
The flexible IPump system is designed to help each patient become ambulatory as quickly as possible. Pain management can be tailored to both a patient's individual needs as well as clinical priorities through a variety of convenient options.
As a workhorse in the outpatient market, it offers a rugged and reliable design, all relevant therapies such as continuous, piggyback and program mode, and a selection of cost-effective, straight line gravity sets.
Program for epidural, IV, or subcutaneous delivery.
Delivers continuous, Basal PCA, or PCA infusions
Set dosing limits based on clinical preferences, e.g., one or four-hour volume limits and maximum PCA (patient-controlled analgesia) doses per hour.
Specify PCA dose delay time options in one-minute intervals up to 240 minutes.
Control flow rates in 0.1 mL/hour increments for maximum flexibility with continuous flow rates up to 90 mL/hour.
Operator's Manual
Error Codes
Related Accessories
FAQ
Similar Pumps
We can ship overnight anywhere in the U.S.
for
no additional

charge!